From local street buzz to the top of the charts. It's safe to say Nines has conquered the rap game. Since his debut in the early 2010s, the North-West London native quickly became one of the most revered rappers in the country, putting Church Road on the map as he fed the streets with calculated mixtapes. Nines constantly remains a topic of conversation, and is famously known for his laidback delivery, clever punchlines and street-smart sermons. He has a dedicated cult fanbase, and hasn't dropped a mediocre project in his career. With such a status etched for life, Nines can continue to brag his signature saying that he ain't a rapper, he's a drug dealer that raps.
We take the tough task on dissecting his impressive discography, ranking the four mixtapes and three albums from worst to best.
---
Loyal to the Soil is a fan favourite, just like every project on this list. And as mentioned, Nines has no bad projects. But Loyal to the Soil ranks lower for its lack of standout tracks, variety, and flat performances from Nines. The production is relatively one-note, leaning on similar samples across its runtime. "Money on My Mind" is the closest the tape comes to a fully-fleshed song, something that the following projects achieve with ease. It also houses Nines' worst song to date ("Line of Fire, Pt. 3"). However, there's still a handful of highlights that show exactly why Loyal to the Soil is a cult favourite.
It's a solid mixtape, but too redundant to be among Nines's best.
Best tracks: "Money on My Mind", "Lick Shots", "Gave It All", "Can't Get Close", "Free"
---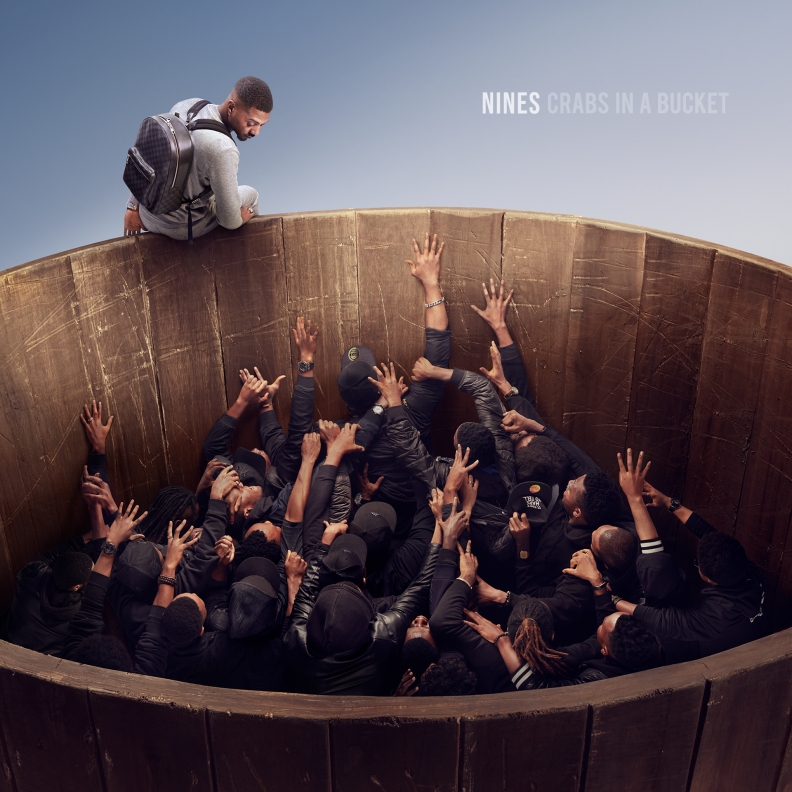 The duality of rapstar by day, trapstar by night has never been as clear as it is on Crabs in a Bucket. There is maturity laced between Nines's trap tales, even with voices around him advising to leave the life behind. His hook game is sharpened thanks to the effective guests, showing how much he has honed writing a complete song on his studio albums. 
Crabs in a Bucket has a lot of competition ahead, which is why it lands lower. Previous projects have had enough years to earn their iconic status, while Crabs in a Bucket needs to continue ageing. It remains a respectable album, spawning a Nines classic in "NIC" and further highlights like "Clout". But it's marginally held back by a couple weak moments ("Ringaling", "Lights") and selected tracks that are not skips but wouldn't be missed if they were omitted ("Monster").
Best tracks: "NIC", "Clout", "Airplane Mode", "Intro", "Outro", "Movie Knights"
---
The rapper's second album, besides bragging the best artwork, finds the cleanest sonics of his career so far. Crop Circle emits a light and tight energy that fully compliments Nines's soft delivery. The production is airborne, taking flight on the minimal "Tony Soprano" and "Trapstar". His one-liners are sharp alongside the direct melodies and hooks. It's not an album that's in your face, but this is what individualises Crop Circle in Nina's catalogue.
Just like Crabs in a Bucket, Crop Circle has weaker moments that pass by without impression ("Same Way", "Make It Up 2 U"). However, it has stronger highs that make up for this.
Best tracks: "Tony Soprano", "Oh My", "I See You Shining", "Pictures in a Frame", "Trapstar", "Rubber Bands"
---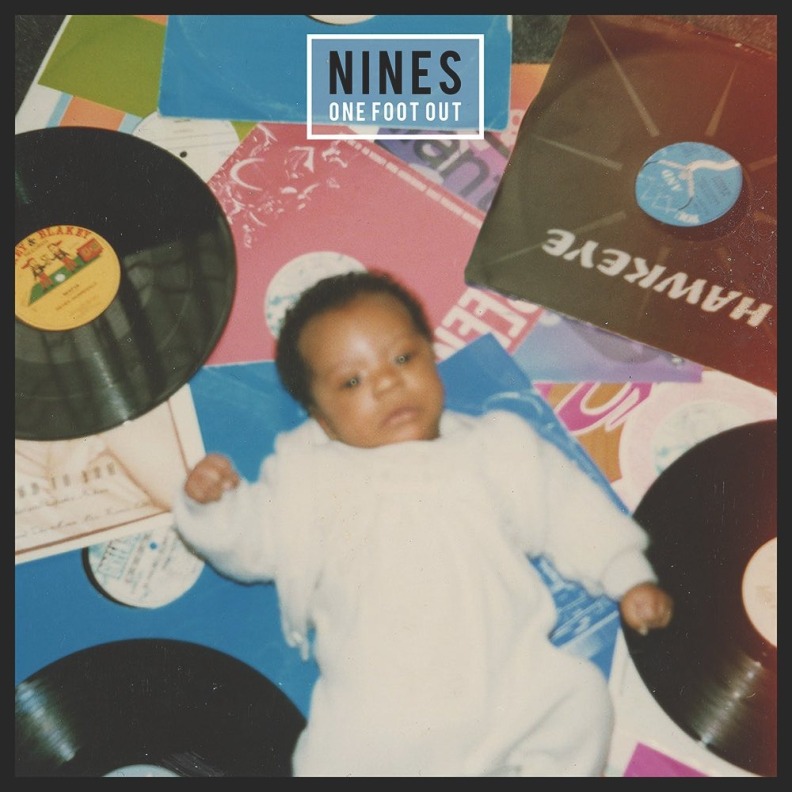 Nines's debut album is like a refurbished house—everything feels brand new. Now with a label budget behind him, Nines was able to deliver a clean sound with pristine production, and sharpened songwriting. It is his most emotive effort, reflecting on almost every track which adds value to One Foot Out over other projects. Melancholic production dominates the album to support the task, chilling and spacious on songs such as "Love 2 the Game" and "These Keys". One Foot Out tactically places some uptempo cuts that remain some of Nines's best singles to date ("Trapper of the Year", "High Roller"). However, a few of the R&B hooks leave a blemish on the album's weaker joints ("Getting Money Now", "Nervous").
With One Foot Out, there's plenty to chew on as a listener, highlighting the rapper's elevation in songwriting, beat selections and curation.
Best tracks: "Trapper of the Year", "Intro", "High Roller", "I Wonder", "Trap Music", "Going In", "Break Away"
---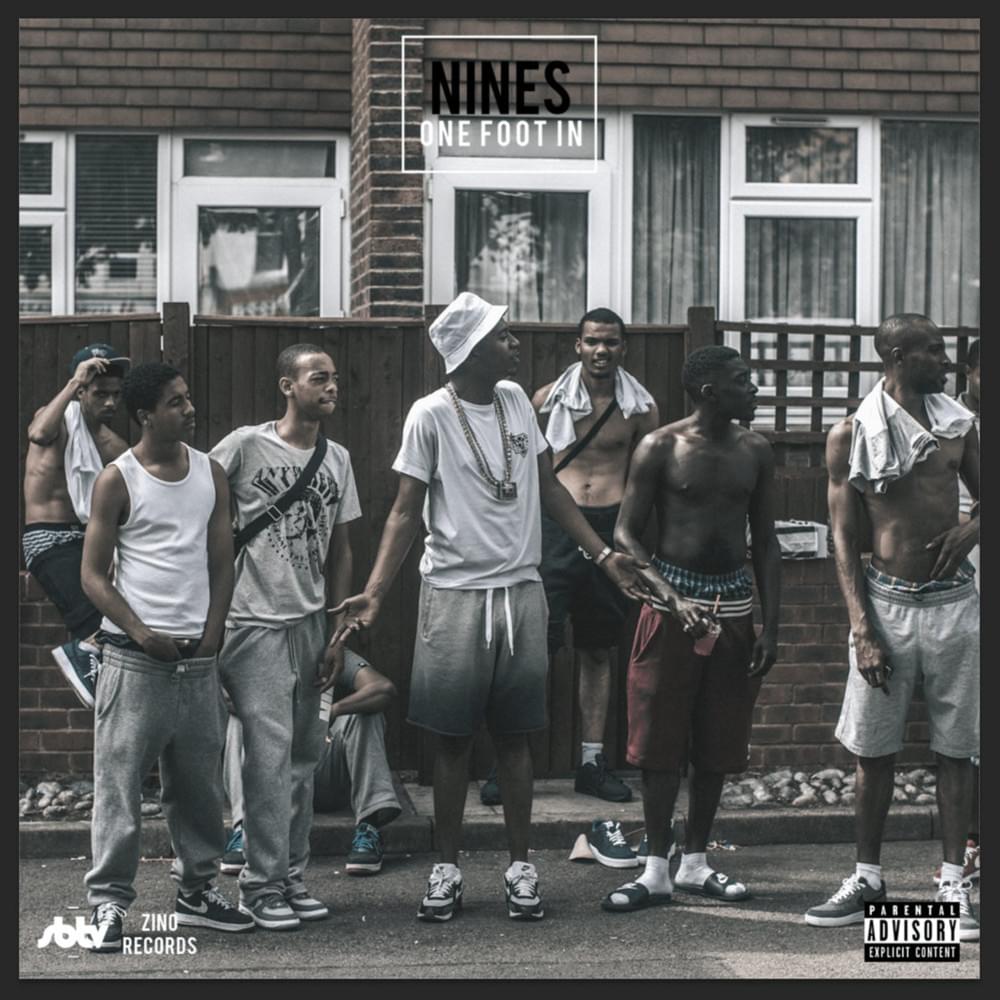 This is where the transition to stardom began. One Foot In finds Nines understanding the balance between mixtape songs and album songs, feeding the streets while widening his audience. Classic singles like "Yay" and "Can't Blame Me" show he was ready to write hit tracks. "Grind for Real" and "Rick James" have their pulse on the trigger at every moment—and the highlights don't stop there. When the songs are gripping, so is Nina's rapping, laying some of his most memorable punchlines and energetic performances ("Money underneath the mattress when I rest my head / So I'm sleeping on P like I wet the bed"). It's all raw with a gloss of polish.
A remastered version without the excessive DJ adlibs would be welcomed, although they do become less apparent the more you're exposed to the project. 
Best tracks: "Rick James", "Yay", "Can't Blame Me", "Paper", "Grind for Real", "Watch & See", "All Star"
---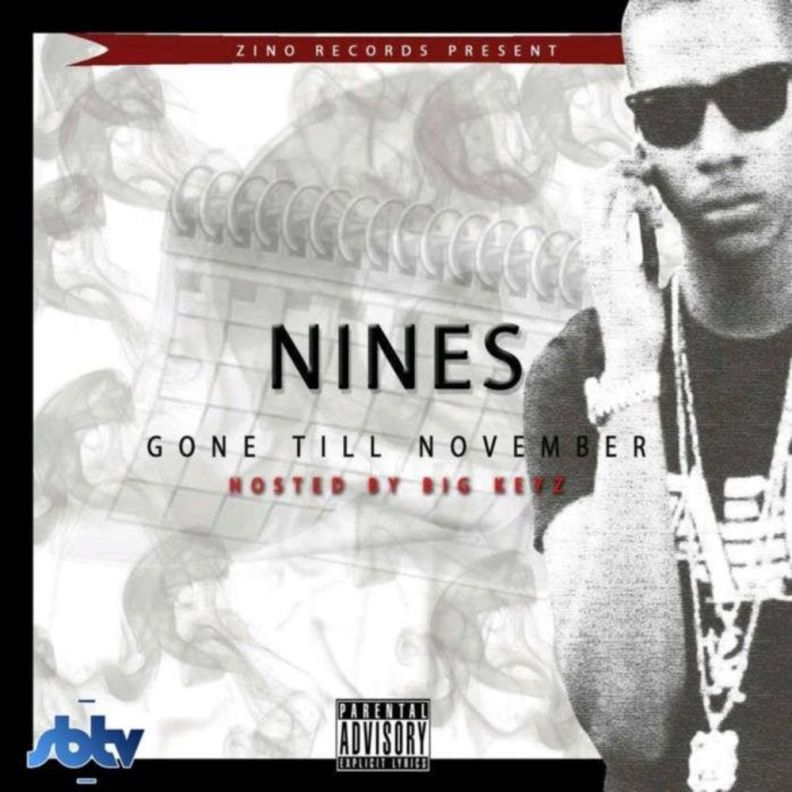 If we're talking all killer no filler, Gone Till November is the sole candidate. Gone Till November is the most unpolished mixtape in Nines catalogue, compiled and released while the rapper was in prison. But that works substantially in its favour. Interludes, freestyles and bonus tracks aside, you are left with 11 songs that fully embody the appeal of Nines. It is home to some of Nines's best songs and hooks, namely cuts like "The Maze", "Handle It, Pt. 2", "Right Now", "Certified North West G" and "Tap Dat". Even if you consider the bonus tracks, Gone Till November remains stellar, if not stronger than before; "The Hardest" is good enough to be more than a bonus track, while Nines's Fire in the Booth and Westwood Crib Session are iconic performances.
Gone Till November remains underrated by some sections of Nines fans. But it embodies everything a classic mixtape should be, for all the reasons above and much more.
Best tracks: "The Maze", "Certified North West G", "Right Now", "Handle It, Pt. 2", "Tap Dat", "Up In Smoke", "Handle It"
---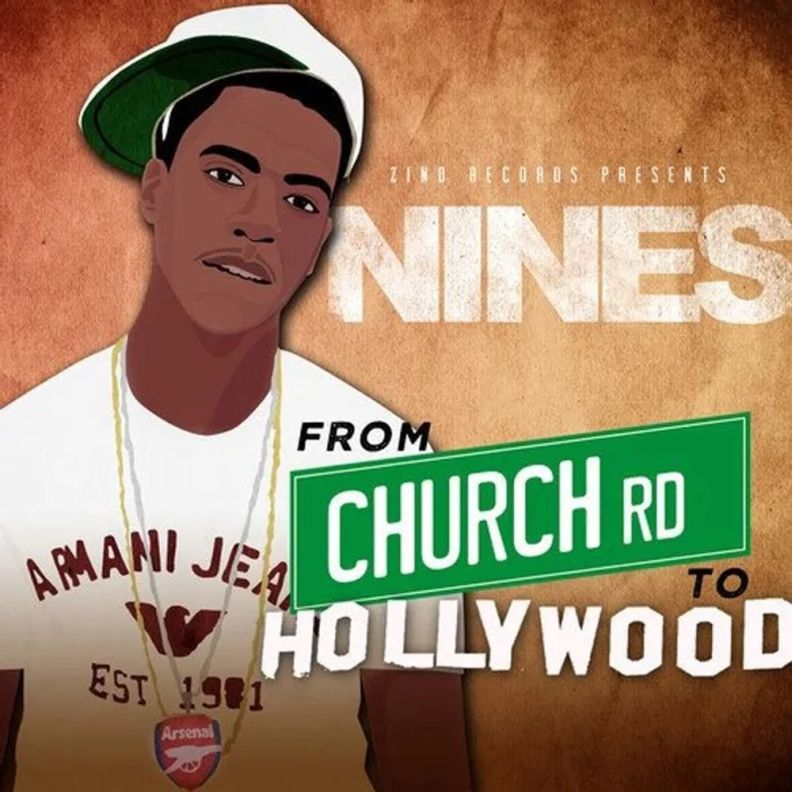 The mixtape that started it all is the holy grail of Nines's catalogue; a classic that's one of the best tapes the UK has produced. Unlike other projects, From Church Rd to Hollywood is not a cult classic, but one that represents the groundwork of the entire scene. Endless highlights exist across the 80 minutes, laying the best of Nines's hooks, punchlines and performances. It houses classic tracks like "CR" and "AJ'D Out" that never tire out. Beats such as "No Punch Lines" and the self-titled "Nines" are some of the best he's rapped on. Altogether, the mixtape comes together in a way that justifies its length.
Variation is also assured: uptempo bangers in "Bizzy Getting Lizzy", slow jams in "RIP Stylie", emotive posse cuts in "Zion Always Said", and pure hip hop moments in "I Know You're Hating". Whatever you're looking for, From Church Rd to Hollywood has it all.
Best tracks: "CR", "AJ'D Out", "Nines", "No Punch Lines", "The Way It's Gonna Go", "Zino Always Said", "My Hood", "Nightmares", "Bizzy Getting Lizzy", "Church Rd. to Izzy"