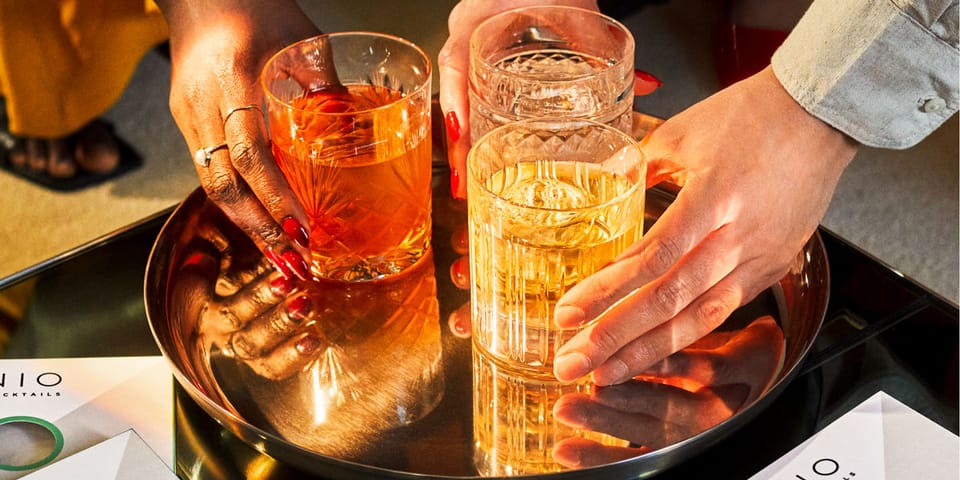 NIO Cocktails has added four new drinks to its ready-to-pour range, including a Dry Martini, Tea Sour, Dissarono Sour, and Strawberry Margarita.
Curated by mixologist Patrick Pistolesi, the new flavors join an existing range of 28 drinks that have been developed by NIO (short for Needs Ice Only) since its foundation in 2017.
For Pistolesi, the development of the new flavors has been a conceptual and creative endeavor, which has involved looking into the history of the drinks in order to create NIO's own versions. "The Martini was formulated based on the old school recipe – incorporating a good amount of martini and gin," he says. "While some might call pouring a martini over ice blasphemy, the tradition has been around since the 80s when it was common to serve it on the rocks."
Elsewhere, Pistolesi's Tea Sour is intended to appeal to the British audience and draws on their so-called "tea drinking culture" with tea flavors, which are balanced by citrus notes to create a sweet yet sharp taste. From Britain to Bel Paese, the Disaronno Sour cocktail is said to "transport sippers to the Tuscan hills". Finally, the Strawberry Margarita, which combines tequila, lime, and fruity syrup, is crafted for drinkers who prefer a sweet tipple.
Each of the cocktail variations arrives in sustainable packaging and is small enough to fit through letterboxes. Drinkers simply rip off the corner and pour over a large cube of ice. All of NIO's cocktails are available to purchase on its website, with prices starting at £19.50 (approximately $24.60 USD) for a box of three.
In other food and beverage news, Satisfy and Trailrunner have launched a flat soda for long-distance runners.