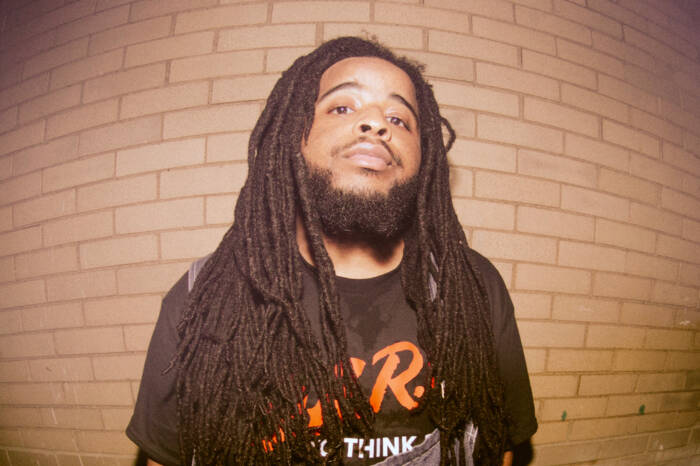 With the release of TALK SOON, Detroit artist NOLAN (a/k/a Nolan The Ninja) is finally trusting instincts. He has a renewed focus on taking full artistic liberties and believing in his art. And now that he's grown and proudly doing what he truly feels, we're getting the real NOLAN on TALK SOON, a sonically vivid project that pairs banging minimalist beats with some of his sharpest raps to date.
NOLAN immediately embraces and showcases his new sound on opening track "GLOW," a slapper boasting double-time flows and barebones production. And he uses that momentum to move through the entirety of the album, which flows perfectly from one track to the next. That is, of course, one of the many benefits of him producing the majority of TALK SOON, which features additional production from VIBSNDS and NYSA BRUX, and keys by Ronald Pikes.
As for the lo-fi, boom-bap-leaning music NOLAN released previously, don't worry, because the "ninja death" doesn't mean no more hip-hop. "That's gonna be with me forever. I can do that sound with two hands tied behind my back," he says with a laugh. "But NOLAN is gonna give you more, stuff that the ninja couldn't. That's why TALK SOON is special!"
The stripped-down instrumentals do more than just provide cohesion; they also straight-up bang. Plus, they provide a consistent canvas for NOLAN to flex a variety of flows and lyrical approaches, like on two of his favorite tracks, the beat-switching "CONUNDRUM" and the pure earworm "GO'HEAD." And then there's "HI," a powerful and inspiring track that counters the latest misogynistic song du jour. It's essentially a guide for how straight men should (and shouldn't) treat women, and NOLAN wrote it as a way to show all the women out there that they have his support.
Another favorite of NOLAN's is "LAH," a fuzzy, laid-back slapper that he's bringing to life in a new video with director DDIDDYDOTMPEG. The visuals serve as both a celebration of the album's release and the energy within the track, as we get to see him enjoy a recent trip out to L.A. As NOLAN himself says, "I name-dropped Kobe & Staples Center in the raps so it was only right I headed West."
Check out the visuals for "LAH" and head over to your preferred digital retailer or streaming platform to support TALK SOON, available now through NOLAN's SPORT CAST imprint. The 14 track LP is due out soon on limited purple vinyl and cassette.