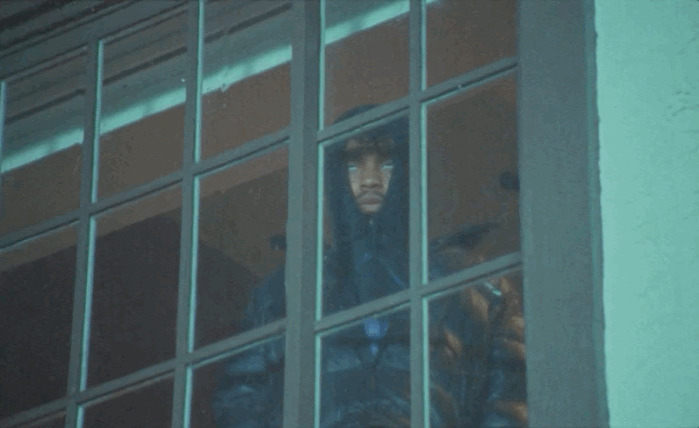 A master of lilting melodies and emotional songcraft, $NOT excels at expressing the pain he feels inside. In "Life," a highlight from his 2020 Beautiful Havoc album, a vulnerable and philosophical struggle $NOT opens up about the everyday struggle. Directed by Omar Jones, the song's new video illustrates $NOT's inner conflict with visual panache, dramatizing how his demons disrupt his search for inner peace. The video alternates images of the 22-year-old artist brooding in his bedroom on a rainy night with shots of him taking in the natural landscape–though he looks to run from his problems, he can never truly escape them. "Life" is the latest in a line of quality videos from Beautiful Havoc, most recently the Denzel Curry-featuring "Sangria."
Taking his songwriting to a new level, Beautiful Havoc interrogates the 22-year-old rapper's pain, digging into the betrayal and hardships that shape his prickly and misanthropic persona. With production from the likes of Powers Pleasant, Eem Triplin, Woodpecker, and more, Beautiful Havoc offers a bright and diverse sonic palette, allowing $NOT to showcase his elite melodic instincts and provide a contrast to his dark, self-hating lyrics. Beautiful Havoc hosts several well-received singles, including the bouncy loner's anthem "Revenge" (9.3 million views) and the TikTok-trending Flo Milli collab "Mean" (35 million Spotify streams), both with videos directed by Cole Bennett. Beautiful Havoc is available everywhere via 300 Ent.
Ready to continue his steady upward trajectory, $NOT is on a mission to become one of his generation's essential voices. Powering into 2021 with an ever-growing fanbase, $NOT is an excellent bet to reach household name status. Stay tuned for new music from the Florida-native artist, coming very soon.
Watch ""Life"": https://youtu.be/63DoeeYqHMg
Buy/Stream Beautiful Havoc: https://snot.ffm.to/beautifulhavoc