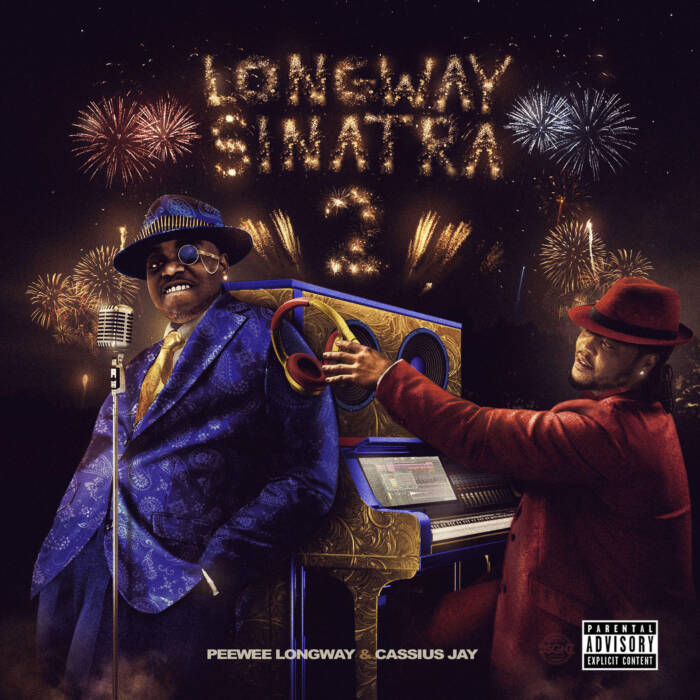 Dubbed as Atlanta's "unsung rap hero," Peewee Longway has spent much of the last decade as your favorite rapper's secret weapon. After laying low in 2020, Longway is emerging at the top of 2021 to drop his project, Longway Sinatra 2, due this Friday,  January 22, and with it, it's time we give him his long-overdue flowers.
The sequel to his beloved mixtape Longway Sinatra from five years ago, Longway Sinatra 2 rekindles the chemistry between Longway and Cassius Jay. Spanning 17 tracks, the projectincludes recent releases such as "Anxious" and "Pink Salmon," draws connections between Atlanta's past and present, and flashes the nimble verbosity and witty lyricism that endears Longway to his fans and earns the recognition of compadres like Gucci Mane and the late A$AP Yams. Longway Sinatra 2 features appearances from many of the rappers that have credits Longway from influencing their careers, such as Lil Baby, Lil Yachty, Blac Youngsta, Tee Grizzley, Hoodrich Pablo Juan, and MPA crewmates, and pays tribute to the Goodie Mob's classic "Cell Therapy" on "Nobody Now." 
Longway has aided in building ATL into the behemoth rap scene it is today by helping to develop its familiar trap sound and connecting the artists we love to opportunities that helped to launch their careers (just ask Migos and Young Thug). His status as one of trap music's OGs and tastemakers has led to fire collaborations with Travis Scott, Lil Gotit,  the YBN crew and more. While working behind the scenes as the "Rap Game Kevin Bacon," Longway has pushed out his own projects including Long Money with fellow rapper Money Man and The Blue M&M 4, an extension of his long-running mixtape series, which featured appearances from Quavo.
Longway Sinatra 2 tracklist:
White Horse
Anxious
Real Trappas (feat. Hoodrich Pablo Juan & Wicced)
Bad Bitch (feat. Blac Youngsta)
Wet Wet
Get Right
Nobody Now
Heaven Got A Ghetto
Trap It Out (feat. Lil Baby)
Pink Salmon
Skydiving
Takeoff
Help (feat. Wicced)
C.O.D. (feat. MPA Yikes)
Work (feat. Jazzy Pha)
Forever (feat. Tee Grizzley & Lil Yachty)
Blue Benjamins