Love & Hip Hop: Hollywood star Teairra Mari is the latest celeb to have their privacy invaded. This week (May 9), a video (and photos) showing the singer giving fellatio surfaced online, resulting in jokes and unflattering publicity at Mari's expense.
"Revenge P**n is a crime in California and I will be in pursuit of justice," the "Sponsor" artist wrote in a statement.
The Video
Credit: Vince Bucci/Getty Images
The video, which was posted onto Mari's own social media, cased quite the stir. Even 50 Cent chimed in, questioning, "Damn baby, this reality TV s**t going so far, what you doing this for?"
The leak was said to be the actions of Mari's ex-boyfriend, Abdul Akbar-Ahad, a former NCAA collegiate ball player. He continues to deny the allegations against him, but Mari seems admit of his guilt. Shortly after the leak, the star took to Instagram to tell fans and followers that her "social media was compromised by someone who I felt was deserving of my love and trust."
"That person proved to be untrustworthy and posted footage of what in the moment was private and sacred," she continued. "Moving forward, I recognize the need to be more cautious and discerning."
The former Roc-A-Fella artist's recognition surely came after tons of support from her inner circle. Within hours after the video began making its rounds throughout the internet, a source close to Mari revealed the singer was "devastated."
"She shouldn't feel ashamed, but she does," the insider went on. "It's such a violating feeling. Lots of people are supporting her and telling her to stay strong and that it's not her fault buy there are way more people taking this chance to attack her and kick her while she's down."
Publicly Speaking
"The worst part is that there are people, even people she thought were so-called friends, that are questioning whether she was somehow part of this and did it all for attention," the source added, referencing Akbar-Ahad's insistance that he isn't responsible for the video being seen by the public.
Still, when she addressed the public, Mari seemed to be in tough spirits. Her Instagram statement ended on an inspirational note, relaying Mari's "hope" for fellow females "to remain strong and dignified when they find themselves having to address hateful and juvenile acts by former lovers who find it difficult to act in an adult manner."
Mari's situation was all too similar to that of Blac Chyna's. Earlier this year, Chyna's leaked s*x video — showing the star giving fellatio to an ex partner — hit the internet, causing way more unflattering jokes than Mari was hit with.
While the video was already making its way to the mainstream's attention, Star Brim moved the process along when she posted it on her Instagram page. Many assumed the two had some beef between them, but Brim quickly cleared that notion up.
"I dnt have beef with Chyna i dnt even know shorty," she wrote in a text picture at the time. "That video all over the internet where yall think i got it." Before telling users to "stop with all the fake threats," she added, "Its my ig ill post wtf i like no one can stop me but INSTAGRAM."
Of course, Chyna was not nearly as vocal as Mari. The former Rob & Chyna star opted to not say anything at all, in fact.
Reoccurring
Source: Instagram @blacchyna
Instead… Amber Rose stuck up for Chyna about a month after the fact. During an interview on the radio show, Big Boy's Neighborhood, Rose called people who believe Chyna's head game is whack "sleep."
"I just want to say this on the record," Amber Rose began. "If you think Blac Chyna don't know how to suck a d**k, you got her all the way f**ked up."
The radio host then reminded Rose that everyone witnessed Chyna's skills with their own eyes. "Okay, but listen, sometimes… You know, you got a muthaf**ka sittin' on your chest…" she started, before saying that rather than "OD on it" sometimes females do something "cute."
Amber didn't mention the fact that this is the second time Chyna had gotten exposed.
The first time the mom-of-two's privacy had been tossed out the window for the internet's entertainment referred to a video of her and her ex kissing that Chyna sent to her baby daddy Rob Kardashian to make him jealous.
This triggered Rob to post a string of rated R photos and videos of Chyna on Instagram. He also let it be known that Chyna cheated on him several times while lying to him and using him for money.
"And here comes to the drunk and on drugs Chyna," Rob ranted at the time. "More receipts to come of all the drugs that were dropped off to her house yesterday including 100 bottles of Moët Rose she asked me to get her."
"U will never see Dream again unless u stop the alcohol and drugs and cocaine and X and E," he threatened directly to the mother of his child. "That's called a party pack…when was the last time u realized your daughter been with me instead of that crazy house that u bring men in and out."
"I never been this disrespected in my life by a woman. A woman I just paid 16K rent and Ferrari I just bought and lambo and 400K in Jewelry," he added.
What do you think of the way Teairra Mari handled her situation? Sound off in the comments and SHARE this article.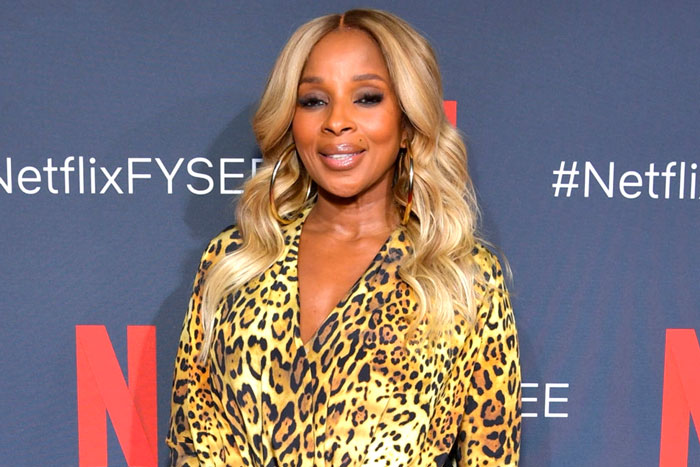 Mary J. Blige Says Her New Album Will 'Blow Everybody's Mind'