Pilsz Doe is a Real Deal Entertainment artist. Pilsz Doe is a Hip-Hop & Rap Artist from Detroit, Michigan. Growing Up Pilsz Doe started doing music early at the age of 4. Being the youngest in a musical family, he was easily influenced by his family, to record music & perform. Him & his other 2 brothers formed a rap group named "C.O.A." short for "Coming Of Age." When Pilsz was only 13 the grouped scored a local radio hit with "She Fine, She Thick." Pilsberryy started his solo career at the age of 15 winning 3 straight high school talent shows which boosted his performance popularity through his Detroit west side area.
At the age of 18 Pilsberryy enrolled at William Penn University in Oskoloosa, IA on a Football & Journalism scholarship. At Penn Pilsberryy became the school's very 1st Hip-Hop Radio DJ for KIGC Radio in Oskoloosa, IA. This opportunity would boost Pilsz Doe's popularity with other inspiring Artist students. Freestyling & playing his music live on the local radio station building buzz for Pilsz Doe in Iowa. On Thanksgiving 2014 Pilsz Doe released his very 1st Mixtape "Thanks 4 Giving." Which gained over 5,000 downloads & became a stable project for his fans for years to come. After his Mixtape Pilsberryy was offered a recording contract with Tate Music Group (TMG) but chose to stay independent.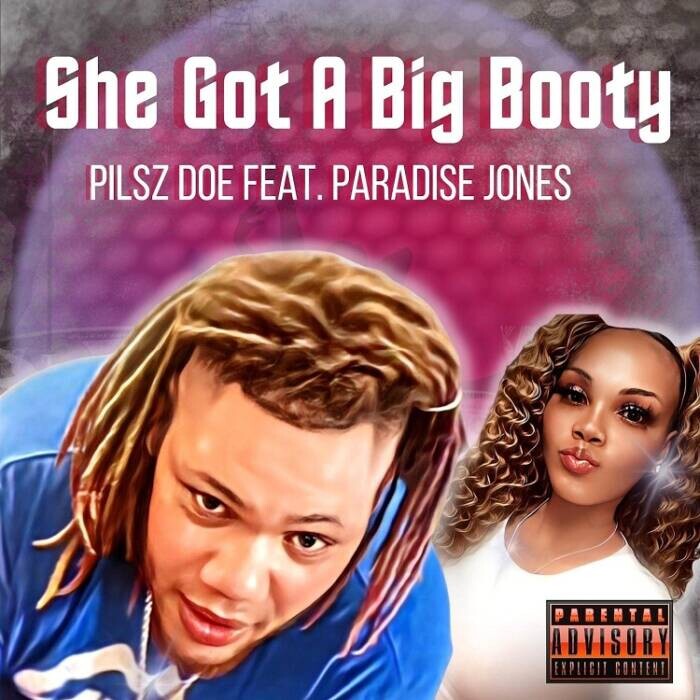 While Independent Pilsz Doe began to build his own Label & Publishing Company he created named "Belly Gang Music to release his music on streaming sites. Also he began to use his YouTube page (Pilsz Doe) by dropping music videos & new songs he would write. With the release of " Stars On The Roof," he became a locally known upcoming Artist in Detroit, Mi. In 2020 Pilsberryy released " Big Belly Big Pockets." His most streamed & signature song. Which helped Pilsz Doe go on his 1st own tour "The Big Pockets Tour." he created independently after the success the song garnered him. The Tour was throughout Michigan mostly in Detroit. During Tour Pilsz Doe released his most viewed Mixtape  "Thanks 4 Giving 2." A 32 track mixtape filled with different musical genes, as Pilsz Doe was quoted saying on Smoke Sum Podcast "I wanted to show everybody I'm more than just a punchline rapper or a rapper I'm an artist I want to show I can write R&B songs as well as Hip-Hop & Rock." A project that anticipated highly by his fans for part 2 installment of "Thanks 4 Giving." The mixtape has surpassed over 7,000 Playlist views on YouTube. Released with a new fan favorite music video "In The Horizon," showing Pilsberryy with a harmony rap flow rapping about how his life has change once he started to Publish & release his own music.
With the project "Thanks 4 Giving 2" Pilsz Doe showed his potential is more than a rapper more like an true Artist who dip & dap in any musical genre. Many people are anticipating Pilsberryy's next move as he is one of the top raising rappers coming out of Detroit, MI.
His new single is out on all platforms:
Pilsz Doe ft Paradise Jones – She's Got A Big Booty
Pilsz Doe ft Paradise Jones – She Got A Big Booty
Pilsz Doe – Nothing Like Black Music
[embedded content]
Pilsz Doe – Big Belly Big Pockets Music Video 
[embedded content]
Find him on all platforms at Pilsz Doe
IG: @pilzdoe
FB: Pilsz Doe
© 2023, StanleyGatero. All rights reserved.