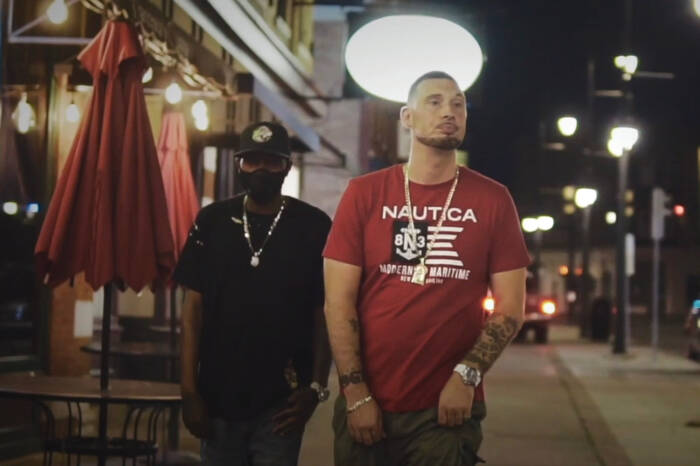 New York emcee Realio Sparkzwell brings a dose of cinematic flair to his Mafioso rap sound with "Honor My Plate," the stylish new video/single off his latest project, Bloody Luciano. The video is directed by longtime collaborator Trigg The Ruler, who put the focus on Sparkzwell and his crew as they make their way through Little Italy. Their operation brings them to different parts of the Syracuse-based neighborhood, and it ultimately culminates in a trip to a cohort's own headquarters. It all plays directly into the theme of "Honor My Plate" itself, which is that few things are more important than mutual respect, especially when it comes to dealings like this.
The track stems from Sparkzwell's well received Bloody Luciano album, which dropped digitally this past August and is available now on vinyl and CD formats via Cocareef Records. Through their website you can purchase vinyl and CD (both w/ Obi strip for $50, limited to 50 copies) and CD-only (no Obi strip for $20, limited to 100 copies). And on Bandcamp, it's available in four configurations: CD (no Obi strip for $20, 100 copies), CD (w/ Obi strip for $25, 50 copies), Vinyl and CD (no Obi strip for $50, 100 copies), and Vinyl and CD (w/ Obi strip for $50, 50 copies).
Check out the visuals and go support the physical launch for Bloody Luciano, which is also available for stream and download through all major digital retailers via BMI 19G7 PUBLISHING CO.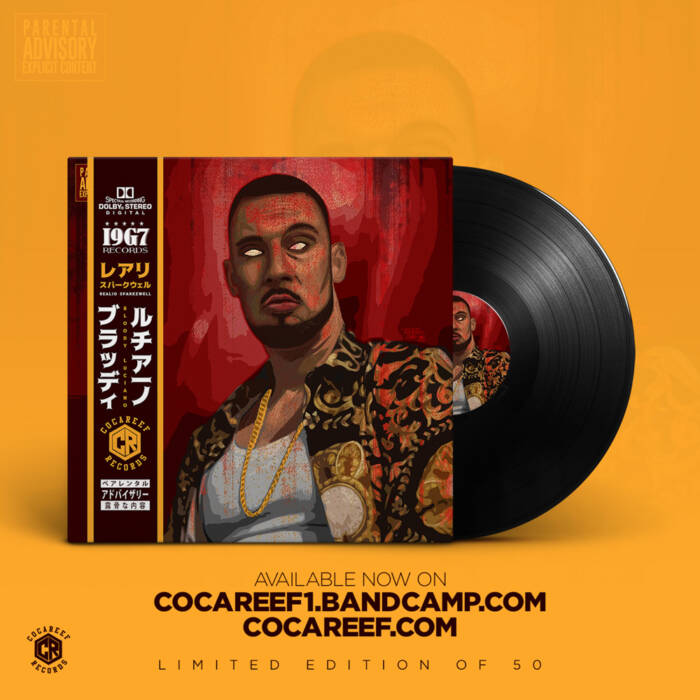 Bandcamp (Vinyl/CD): https://cocareef1.bandcamp.com/album/bloody-luciano