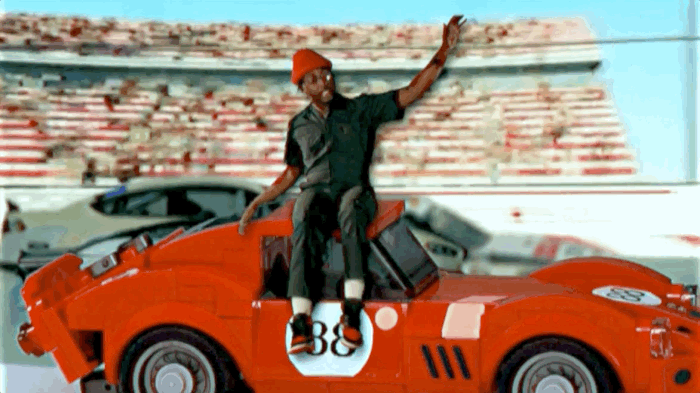 As a devoted student of hip-hop with an expressive pen, Rostrum Records signee, My Favorite Color, toes the line between tradition and experimentation in his deeply personal rhymes. Opening up his soul with a unique artistic statement, today the LA-based rapper shares Velma, his debut album, as well as the video to his single "Dale."Listen to Velma here: https://smarturl.it/MyFavColorVelmaWatch "Dale" here: https://www.youtube.com/watch?v=jK7XRcJKkX8
Velma creates a collection of the richly-drawn characters that populate the life of My Favorite Color. After listening to tracks like "Still," "Month or Four," and "Just Another Rap Song," it feels I've just finished catching up with an old friend about his girlfriend, his parents, and other friends and family. The instrumentals take inspiration from neo-soul, lo-fi hip-hop, and alternative rock, as My Favorite Color tells stories from his life as a rising artist and growing person.
The video for "Dale" mixes vintage footage of car racing with images of My Favorite Color rapping on top of a red whip and in front of a checkered flag. Not only does the song demonstrate Favorite Color's facility with narrative and knack for weaving in personal details about himself and his family, but it also showcases his winsome charm and self-deprecating sense of humor ("What type of f*cking name is My Favorite Color??" says the rapper during a mid-video sketch). "Dale" is the 23-year-old artist's second high-concept video of the year, following last month's poignant video for "Funeral."
Born in California, My Favorite Color spent much of his youth in Pittsburgh, starting his rap career in a diverse Pittsburgh rap scene. Living with a single mom who filled his house with the sounds of neosoul, R&B, and hip-hop, My Favorite Color started his deep dive into rap music in high school, starting with the classics, but eventually falling in love with the genre's left field, particularly rappers like Earl Sweatshirt, MIKE, Isaiah Rashad, and MF DOOM. In 2018, the rhymer shared his debut EP Go!, with appearances from Pet Zebra and Benji., earning the respect of his artistic peers in the Pittsburgh scene.
Now living in L.A. and signed to Rostrum Records, the label that broke Pittsburgh legends like Mac Miller and Wiz Khalifa, My Favorite Color emerges as an artist to watch with Velma, a perfect record for the dog days of summer.    
© 2020, Seth Barmash. All rights reserved.