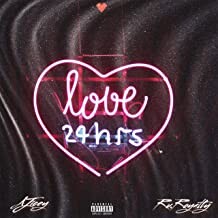 Born Amaru Ali Abdullah-Raheem, Ru.Royalty, comes through with his latest record "Down Bad Fe." The 18 year old artist and producer, has overcome many obstacles in life and is inspired to change the world.
"Love is hard on me, honestly, but it made me who I really am today."
Ru takes on the smooth banger with bold approach, fusing R&B and Hip Hop, over auto-tuned tinged melodies. Definitely a vibe! Tune in below!