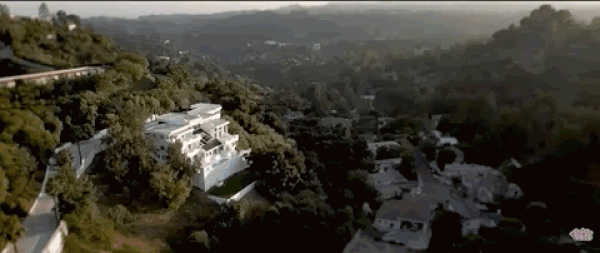 Notorious L.A. rap crew, Shoreline Mafia have just announced the 11/27 release date for the deluxe edition of their debut album, Mafia Bidness – via Atlantic Records. The announcement comes alongside a new John Rawl & Luke Kaneb directed video for their standout single, "Change Your Life."The visual showcases OhGeesy showering his significant other with gifts in Las Vegas while Fenix turns up in his million dollar mansion, demonstrating Shoreline Mafia's ability to climb to the top of the rap game, changing their lives from a tagging crew to wealthy and successful hip-hop group. The triumphantly bouncy anthem was produced by Detroit native Helluva (Tee Grizzley, Megan Thee Stallion, etc.) and has already racked up over 27 million streams.
Initially released on July 31st, 2020, Mafia Bidness peaked at number 27 on Billboard's Top 200 chart with fan favorite tracks like, "Gangstas & Sippas" feat Q D Fool & YG (40 million streams) and "Perc Popper," as well as their massive hit "Bands" (300 million streams) which helped propel the group into the national spotlight. The album sold over 250k units and charted at #3 on Apple Music's Hip-Hop albums chart as well as #4 overall.
The Mafia Bidness Deluxe album will include eight brand new tracks featuring heavy hitting production from respected West Coast producers including RonRon, Cypress Moreno, and TakeADayTrip as well as a feature from "Chiraq Mogul, Z money. As all four members of the group set out to develop their solo careers moving into 2021, the legacy of Shoreline Mafia will continue to live on in the streets of L.A. with Mafia Bidness as a testament to the groups massive influence on the sound and feel of West Coast rap for years to come.
The pulse of Los Angeles loudly echoes through its rap crews. In the late eighties, N.W.A. reflected the pre-riot tension of a city on the brink of total collapse. Cypress Hill finally gave the Latin community (and smokers everywhere) a seat at the pop culture table throughout the nineties. Odd Future magnified the skate mayhem of the Fairfax district in the aughts. That brings us to Shoreline Mafia. Since formally launching in 2016, the collective of four diverse, dynamic, and dangerous talents— OhGeesy [Alejandro Coranza], Rob Vicious [Robert Maggee], Fenix Flexin [Fenix Ryinski], and Master Kato [Malik Carson] — went from popular Soundcloud uploads to selling out arenas and picking up platinum plaques.
In November 2017, Shoreline Mafia released its first full-length mixtape ShorelineDoThatShit, which spawned tracks including "Nun Major,""Spaceship,""Serve A Boat" and "Whuss The Deal," amassing millions of fans. In 2018, the collective signed to Atlantic Records and built upon the year with 3 sold-out American tours and a European tour.
With their recent successes – achieved without the assistance of radio airplay or playlisting support – Shoreline Mafia now has 3 RIAA Certified Platinum singles including "Bands,""Musty," and "Nun Major", 2 RIAA Certified Gold singles with "Whuss the Deal" and "Trap House" feat. 03 Greedo, as well as over 2.1 billion streams to date across all releases, 16 million average streams a week, and 5 million equivalent albums sold across all releases combined.
 Website | SoundCloud | Spotify | Instagram | Twitter | Facebook