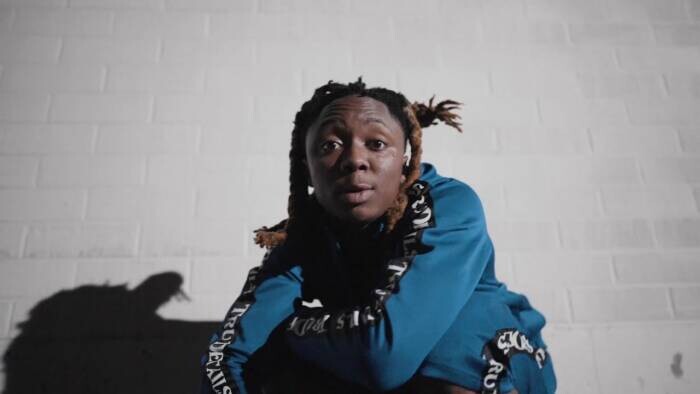 Slimelife Shawty's fluid sense of melody and unapologetically raw lyrics earned him a reputation as one of the most promising young rappers in Atlanta. Pledging his undying loyalty to his homies, Slimelife shares "Homicide," his latest single. Alternating pained croons and tumbling, lightning quick bars, Slimelife sings the praises of his tight-knit crew and asserts that he has no time for new friends, snitches, or hangers-on: "Can you look me in my eyes and tell me that you're with me, wrong or right?/I'm not tryin' to be no gangster rapper or any type sh*t, this just my life." In the video, Slimelife Shawty and his homies, decked head to toe in Tru Details, congregate to count cash outside the apartments that Slimelife spent his whole life trying to escape.
"Homiside" is Slimelife's first new song of the year, and it follows a profile-raising year for the young talent. He recently recruited 42 Dugg for "Don't Worry (Clappers)" (Remix), his biggest hit to date with over 13 million streams across platforms on the original version. The 22-year-old rapper connected with Lil Durk for "Brazy Life" and is a frequent collaborator with Lil Keed and Lil Gotit. The Alamo Records signee released his full length No Slime Left Behind project in May, and later in the year made noise withhis street hit "All Summer" (1.8 million YouTube views).
Heading into 2021 with the wind at his back, Slimelife Shawty is well on his way to becoming one of his city's most popular young rappers. Don't sleep.
instagram | twitter | youtube | soundcloud | spotify