Congratulations to Solomon and J Young MDK on the success of their debut single, "Bounce". The impressive collaboration of genres in their music has been well-received by audiences, remaining on iTunes charts for two weeks and ranking number one for both the music video and song. The certified plaques from Apple iTunes are a testament to the hard work and talent of both artists, and we wish them continued success and recognition in the industry.
Solomon is a rapper straight out of Miami, Florida, the party capital of the country. Though originating from the small town of Durham, North Carolina couldn't contain his larger-than-life personality.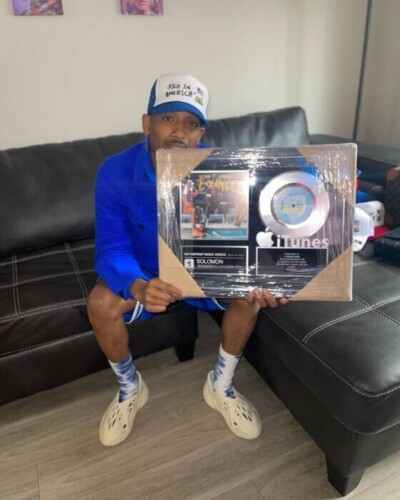 J Young MDK, an artist and actor, has been making waves in the music industry for years. His latest single, "Mr. Nice Guy," showcases his undeniable talent and strong songwriting abilities. In 2020, J Young MDK made history by releasing two full albums on the same day, showcasing his versatility and receiving high praise from the industry. He continues to impress with his upcoming single, "ALL I NEED," generating hype on social media and promising to be a great addition to his impressive discography.
J Young MDK is not only a talented musician, but also a skilled actor. His recent performance in the new film "LOLA 2" on ALLBLK showcases his acting skills alongside an all-star cast, including Tamela Mann, Claressa Shields, Roy Jones Jr., Jackie Long, and many more. J Young MDK's versatile talents make him an unstoppable force in the music industry and beyond.
Fans can't wait to see what @jyoungmdk  to see what @solomon.schewel has in store for the future, and they can keep up with them on social media.
© 2023, Logan. All rights reserved.