UK rapper Strategy KI, whose real name is Reuben Kennedy, is currently awaiting sentencing after being found guilty of grievous bodily harm (GBH) and affray. Despite the jury's verdict, Mr. Kennedy has maintained his innocence, claiming that he acted in self-defence.
Following the announcement of his guilty verdict at Chichester Crown Court, Strategy KI's music career took an unexpected turn for the better. He received a significant boost when Baton Rouge rapper Boosie Badazz co-signed him on the single "No Trust," which quickly gained widespread attention online and propelled Strategy KI into the hip-hop scene.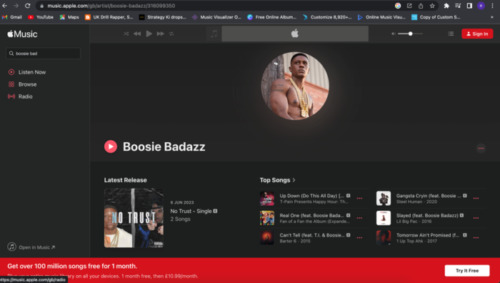 The collaboration with Boosie Badazz has attracted the interest of several record labels, who are now closely monitoring Strategy KI and his music catalog. This sudden recognition and exposure has opened doors for the up-and-coming artist, providing him with opportunities to expand his reach and fan base.
Excitement surrounding Strategy KI's musical prospects has further intensified with rumours of a special appearance by Jamaican award-winning artist Sean Kingston on Strategy KI's highly anticipated debut album, titled "Gangsters & Gyaldem." The album, produced by Jumble Beats, is generating anticipation within the industry and among fans alike.
Despite his legal troubles, Strategy KI's musical talents and potential have not gone unnoticed. With support from established artists and the growing attention from record labels, Strategy KI's career is poised to flourish further, allowing him to establish himself as a prominent figure in the UK and global hip-hop scene.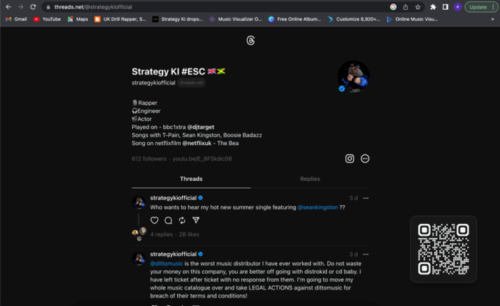 https://www.instagram.com/strategykiofficial/
https://open.spotify.com/artist/2xzbvvO6zOZ1abF45tImzv
https://www.youtube.com/@StrategyKiOfficial
© 2023, AMMPRO. All rights reserved.