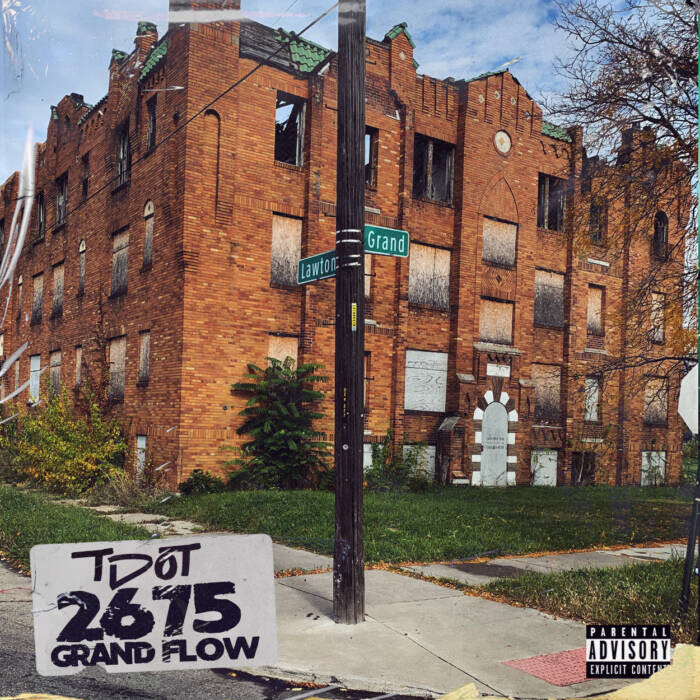 Recognized as one of Detroit's hip hop/rap legends, T-Dot presents, "2675 Grand Flow". Bar after bar, the talent lays down his story on the beat. His ability to bring meaningful rap to the industry is unmatched, as T-Dot is popularly known for music that "hits home" as he mentions in his single. This year we expect a grand rise from the dynamic talent.
T-Dot Raines was born and raised in one of the most dangerous neighborhoods located on the westside of Detroit, MI, known as Linwood Avenue. He is no amateur when it comes to making music, as T-Dot has been rapping and writing his own lyrics since his teen years. Continuing to perfect his craft he was the youngest members in one of Detroit's Hottest groups "Rock Bottom Entertainment" and later signed to a Music Group known as "MIC".
Tragedy after tragedy, T. Dot was ready to retire the mic after experiencing multiple deaths in his family, especially after the death of his favorite cousin whose life was taken suddenly.
Driven by defeat was T. Dot's only motto, and he decided to get back in the booth and share what he had learned and experienced. As a result, it turned into a masterpiece. In May of 2020, he signed to A1 Entertainment, a record label owned by his childhood friend.
With so many experiences to reflect on and lessons learned, the booth has been his only outlet. T-Dot Raines is best known for spitting catchy metaphors, being a voice of the streets and would consider himself a witty street poet. With no time to look back, T-Dot has been putting in overtime to get the streets what they have been patiently waiting for.
"2675 Grand Flow" is his first single of the year, and more is to come. Last year, he made a bold comeback with his songs, "45", "Hold on Me" and "Papercuts". Showcasing potent lyrics and vibe-to beats to listeners, T-Dot's grand rise in the industry is on its way.
Listen to "2675 Grand Flow".
Follow him on Instagram here Twitter here and Facebook here |
Contact management here