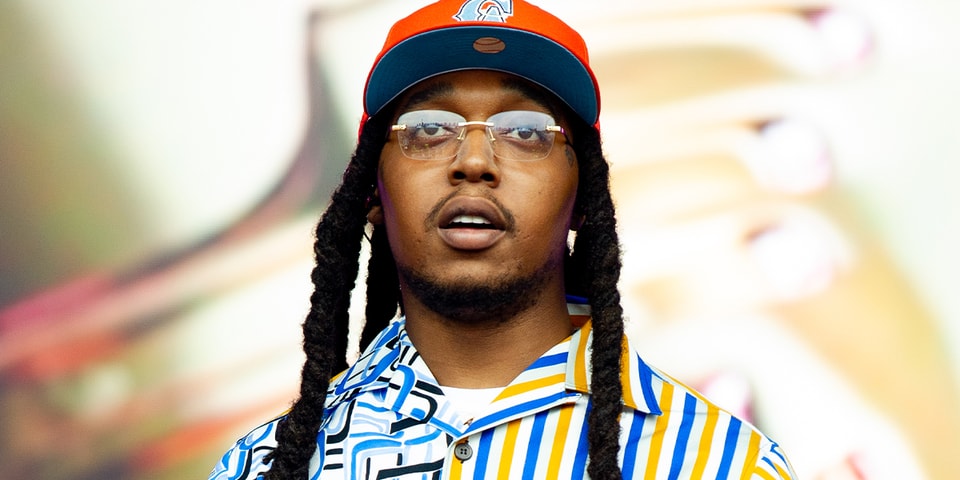 A little over six months after the death of Migos member Takeoff, the rapper's mother is taking legal action agains the venue where he was killed.
According to Billboard, Takeoff's mother Tatiana Davenport has filed a wrongful death lawsuit earlier this week agains the bowling alley venue's owners as well as the LLCs — 810 Billiards & Bowling, LVA4Houston Greenstreet, Lionstone Partners, Midway Companies and Cushman & Wakefield of Texas — all of which are connected to the location. In the lawsuit, his mother claims that the venue "failed to provide proper and adequate security for the event" and that the owners are at fault as they "provided no screening mechanisms, no after-hour controls or security measures, and no enforcement of rules or industry standards to deter crime against their invitees."
Takeoff, whose official name is Kirshnick Ball, was shot and killed due to a "stray bullet" to the head and neck when a gunman opened fire outside the bowling alley. He was inside the venue playing a dice game around 3 a.m. ET on November 1, 2022. His mother is seeking $1 million USD in damages. The lawsuit adds, "Defendants breached their duty owed to Kirsnick Khari Tiquon Ball by failing to exercise ordinary care to keep the premises safe." It continues to allege, "As a proximate and foreseeable result of Defendants' negligence, Kirsnick Khari Tiquon Ball sustained catastrophic personal injuries, endured conscious pain and suffering, experienced mental anguish, became aware of his impending death, wrongfully died, and suffered other damages as will be proven at trial."
In case you missed it, Amaarae releases sophomore album Fountain Baby.