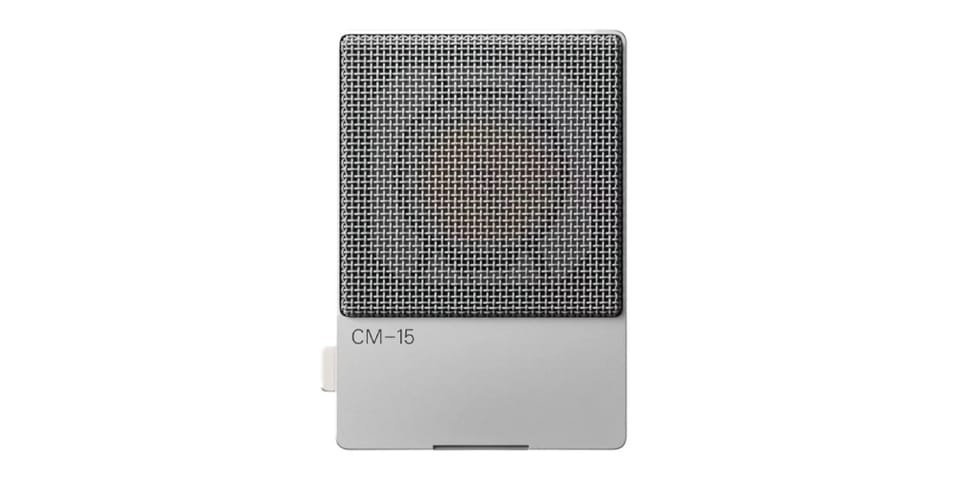 Building off of the success of its flagship products such as the game-changing OP-1 Field Synthesizer, Teenage Engineering has gone on to introduce a number of carefully-designed miscellaneous products as of late including custom duty bags and a field desk. Returning to its original specialty of portable audio equipment, the company now previews a tiny studio microphone titled the CM-15.
Arriving as the latest addition to the Teenage Engineering field system, the battery-powered microphone comes with a 3.5 mm jack, a built-in USB-C audio interface with a built-in pre-amp, and a 48v phantom-powered mini XLR allowing the device to seamlessly pair on the road or in the studio. Inside the small frame is a 1-inch diaphragm capsule manufactured by Peluso, an analog-to-digital converter, and OPA 140 JFET amplifier stage with ultra-low distortion. The device boasts a battery life of 10 hours, a table stand is built into the frame, and included in the box are mini-XLR to XLR and USB-c cables.
The Teenage Engineering CM-15 will be released online this summer for $1,119 USD.
[embedded content]
Elsewhere in tech, DJI Mavic 3 Pro launches with the first-ever triple camera setup.