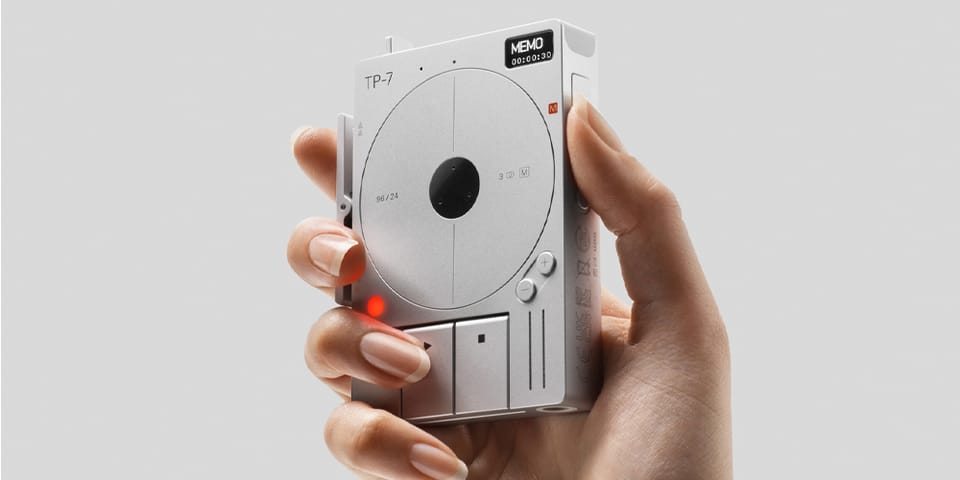 After releasing a tiny studio microphone, Teenage Engineering now unveils another miniature audio input device, the TP-7 field recorder. Featuring a 7-hour rechargeable battery and 128 GB of internal storage, the device is built to record sound, music, interviews, and important ideas with zero friction and the highest quality possible
In typical Teenage Engineering fashion, the device comes in a simultaneously futuristic, classic, and intuitive design that promises top-of-the-line quality and uncompromising functionality in a slim hand-held package. At the center is a motorized "Tape Reel" used to navigate menus, scrub, pause, and offer gentle visual feedback of playback. A rocker wheel on the left side allows users to quickly scrub through audio, the mode button is placed below, and on the other side are the memo and navigation buttons. Everything is ergonomically laid out to allow for single-handed control.
The Teenage Engineering TP-7 recorder will be available for purchase later this summer.
Elsewhere in tech, Twitter will reportedly introduce voice and video chat.