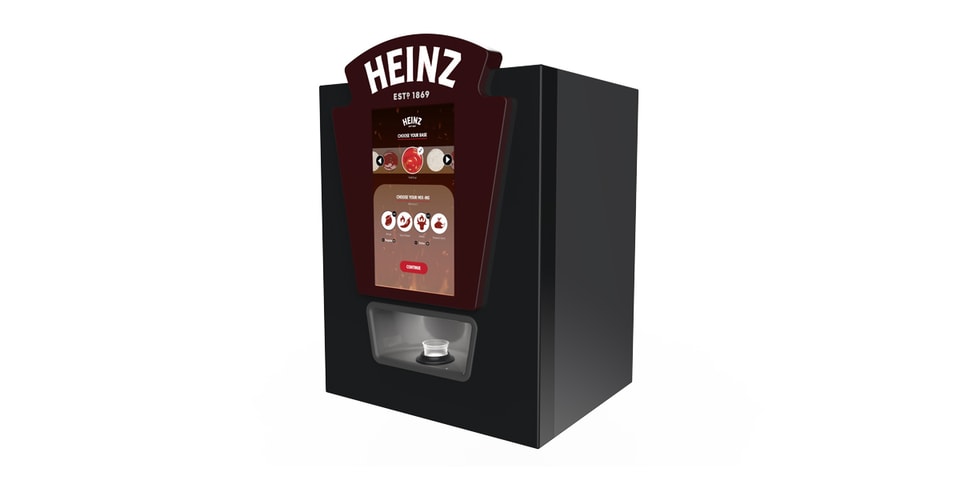 Across the world, many swear by Heinz products. Whether it be lathering a hot dog in its ketchup at a baseball game or dousing fries in Heinz 57 Sauce at the local diner, the adding of condiments is a delicate ritual. However, the classic food processing company is looking to reinvent this tradition with the introduction of its Heinz Remix Machine.
Taking cues from drink customization options, Heinz is preparing to launch its own version: condiment style. Arriving as the world's first, fully customizable digital sauce dispenser, more than 200 sauce combinations are possible. The process is simple, pick out a base — Heinz Ketchup, Ranch, 57 Sauce or BBQ Sauce — and then add enhancers. These bonuses include smoky chipotle, buffalo, jalapeño and mango — all flexible with low, medium and high settings.
An initial demo of the Heinz Remix Machine is scheduled to take place this weekend at the 2023 National Restaurant Association Show. Following this, a pilot is expected to run at the end of the year or the beginning of 2024. Based on these results, Heinz seeks to bring the Remix Machine to venues such as movie theaters and sports stadiums.
For more of the latest news in the food industry, Kit Kat is celebrating National Churro Day with a limited edition churro flavor.