Paul Anthony, the Grammy Award-winning member of the acclaimed 1990s R&B group Full Force, is a multitalented force to be reckoned with. He is a celebrated singer, songwriter, and producer who has earned a vast collection of gold, platinum, and diamond record plaques, as well as numerous Broadcast Music Incorporated awards. Paul Anthony was part of the Grammy Award-winning team of songwriters behind the Black Eyed Peas' 2005 hit, "Don't Phunk With My Heart". His expansive career has seen him collaborate with an array of eminent artists, such as James Brown, Rihanna, Patti Labelle, Nicky Minaj, The Black Eyed Peas, Justin Timberlake, N*Sync, Bob Dylan, and Britney Spears, among others.
Not just a music virtuoso, Paul Anthony has also made his mark in the acting industry, known for his roles as "Stab" in the pioneering urban classic films, "House Party (1990)" and "House Party 2 (1991)". These films also starred his brothers Lou George Jr. (Bowlegged Lou) and Brian George (B-Fine), along with Kid N Play, Martin Lawrence, and Tisha Campbell Martin.
P.A. has been a pioneering figure in promoting fitness within the Urban and Pop music scene, integrating bodybuilding and health consciousness into videos, films, television, concerts, and recordings. His advocacy has inspired millions over his 39-year career, influencing personalities like Kai Greene, Michael Jordan, Jamie Foxx, Will Smith, Sugar Ray Leonard, and Busta Rhymes, along with a host of professional athletes and actors.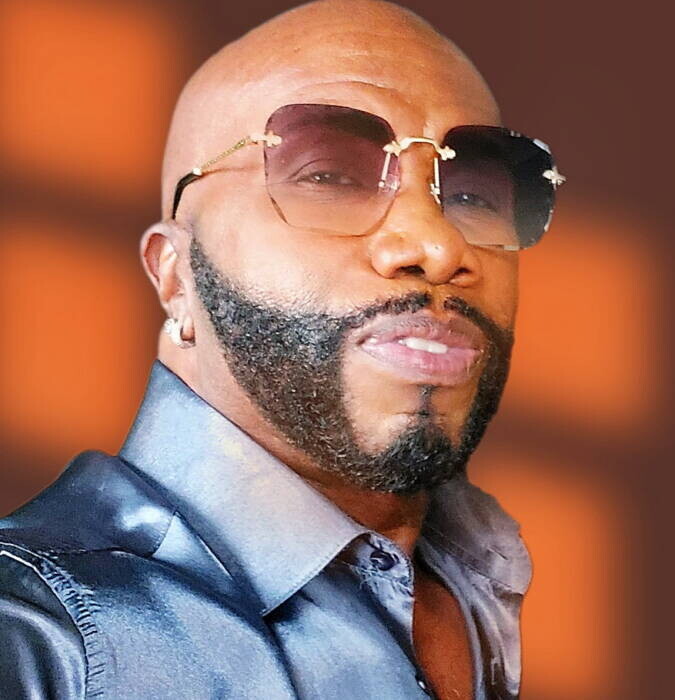 Having conquered mantle cell lymphoma, myelodysplastic syndrome, and acute leukemia, Paul Anthony is a true "cancer champion". His cancer journey was chronicled in Full Force's record-breaking episode of TV One's "Unsung". Following a successful bone marrow transplant from his brother Lou George Jr., Paul was inspired to establish The Paul Anthony Cancer Champion Foundation (palivelife-home). Through this platform and speaking engagements he empowers other cancer survivors and those with "health challenges" to become champions of their own lives, emphasizing the importance of early check-ups, proper nutrition, organ donations, and the mind-body- and spirit connection.
In recognition of his efforts, Paul Anthony received an Honorary Doctor of Philosophy and Humanitarianism, as well as a Presidential Lifetime Achievement Award from the Leaders Esteem Christian Bible University in Houston, Texas.
Paul serves on the Moffitt Cancer Center's National Advisory Board in Tampa Fl. And on the Board Of Directors for the World Cup Of Hip Hop (WCOHH) in New York City, further solidifying Paul Anthony's status as a true legend in music, health, and global humanitarian work.
Currently, Anthony is managed by Eris Talent Agency in Los Angeles, California, a company known for representing a wide array of talented artists and professionals. Additionally, he has entrusted his public relations needs to Sherry Lee, a Senior Publicist at GTK PR Agency, LLC, also based in Los Angeles. With their support, Anthony continues to make his mark in the music industry, creating hits and shaping the sound of modern music.
Whether he's producing chart-topping hits or crafting award-winning songs, Paul Anthony remains a dominant force in the music and acting industry. His impressive discography and the array of artists he's worked with is a testament to his talent, versatility, and enduring impact on the world of music and entertainment.
Social Media
https://www.instagram.com/thelegendpaulanthony/?hl=en
https://www.facebook.com/theofficialpaulanthony/
https://twitter.com/RealPaulAnthony/status/1122254514055262209
https://www.imdb.com/name/nm0030976/
http://www.pandora.com/?sc=miR4200230
https://www.iheart.com/artist/full-force-paul-anthony-35144307/?autoplay=true
https://www.facebook.com/palivelife/
https://www.youtube.com/watch?v=5fbINtlkoM8
https://www.linkedin.com/in/paul-anthony-4a446b18
https://open.spotify.com/artist/3I8oSSCvQqTwLTySexhw8C
© 2023, StanleyGatero. All rights reserved.