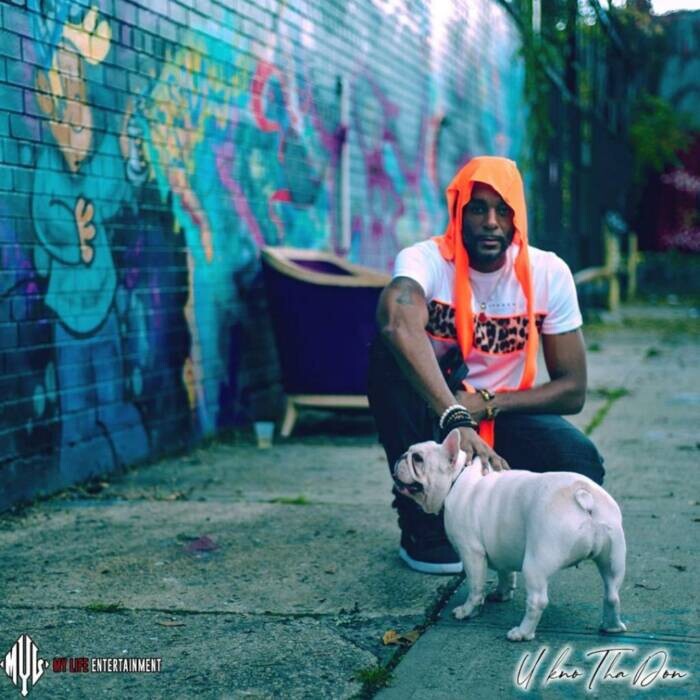 Jermaine Modeste, also known as "U'Kno tha Don," is an international recording artist, songwriter, and high-fashion model who was born in Trinidad and Tobago. After making his way to the states, his family lived in the Crown Heights neighborhood of Brooklyn, New York City.
U'Kno is destined for success. As a result of his rich life experiences and endless surroundings of elegance and creativity. Despite having attended a number of high schools, he was able to get a taste of art and design, which fuelled his creativity.
All of these factors have contributed to his development as the multi-talented artist we see today.
There's no question that U'Kno Tha Don will be seen and streaming on billboards and billboard charts in no time. Thanks to his natural talent, ear for music, and sense of style!
He creates his distinctive, soothing sound by combining Hip-Hop, R&B, and Reggae. U'Kno sees himself as an optimistic person who uses his musical platform to spread motivational messages and inspiration.
Mario, Lloyd, Ravon, Nash, Usher, Screcchy Don, Champion Pizza, Roscato Wine, Defend Brookkyn, and Shawn Price are just a few of the artists with whom U'Kno has collaborated with in recent years. The Carribean native has been featured on BET, Sirius XM, VH1, and a number of other radio stations.
He has worked with Defend Brooklynapparel, Soldi Sporchi, and Spike Lee as a result of his modeling. Gonzalez Model and Talent Management, Crystal Ship Artist and Literary Agency, EMG MODELS, Smart Model (LA), Jan Alert Model Management, Flaunt, and Deco (Miami) are among some of the companies he represented.
Back to the music, U'Kno dropped his most recent release titled "I Just Want To Talk". The new single comes as an insight into his thoughts and perceptions on life. As U'Kno continues to tell the world and his therapist his point of view – everyone thinks he is delusional.
The brand new single "I Just Want To Talk" comes accompanied by a visual. Presented by Mylife Entertainment the trendy music video was shot by MeetTheConnectTv with creative direction by @LaCrownTheModel. Don't believe me? Take a look for yourself.