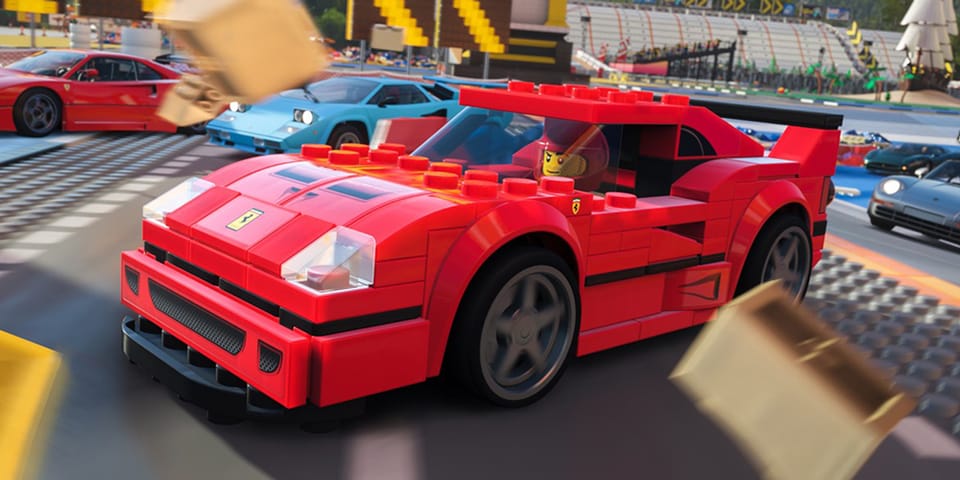 According to reports, 2K is now developing a racing game centered around Lego automobiles. The reports are based on details and screenshots that leaked on Reddit believed to be from a closed beta version of the title now known as "Lego 2K Drive."
Building on the popularity of licensed Lego titles already available, Lego 2K Drive is expected to be a PvP multiplayer game with battle elements and inspiration from classic Lego racing games. Races will see vehicles switch between "on-road, off-road, and water" modes with items and power-ups found throughout maps. The game is also expected to feature customization for Minifigures and vehicles that reference the build-and-play base of Lego.
The latest leaks seem to confirm reports from last year that 2K is developing a series of Lego titles with an "open-world driving game" in the works with the studio Visual Concepts.
Although 2K has now confirmed the details from the leaks, the official Lego Twitter account is now teasing that news of a Lego title with 2K is coming March 23.
We are not supposed to say anything ? but tune in for March 23rd pic.twitter.com/i0NUiF3bqG

— LEGO (@LEGO_Group) March 20, 2023
In case you missed it, Disney World offers personalized holographic face Tron figures.