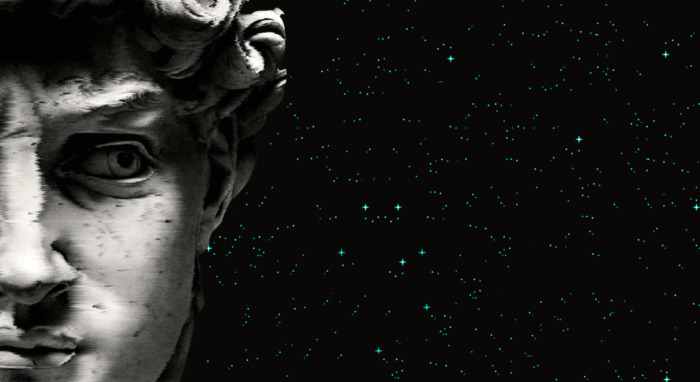 Vaporwave is steadily making waves into the hearts of people who are waking up to the world of electronic music. Though vaporwave music is generally lo-fi music that is meant to be enjoyed in abandoned malls or locations, selected few artists have tried to induce the concept of rapping in vaporwave culture. Here are some of the rap artists we are talking about.
Yung Lean
Yung Lean is a name that has been relatively forgotten in recent times, even though their music has been getting better over the years. Yung Lean is a young rap artist whose several albums were a quick hit among all fans of vaporwave. Through the use of high-quality video footage and clean audio, Yung Lean can get through to most of his online fans.
Why did we choose Yung Lean?
Yung Lean has a lot of albums in his arsenal: Lavender and Unknown Death 2002, Unknown Memory, Warlord, Stranger, Poison Ivy, Nectar and recently: Starz. Even though his more recent uploads are further away from the classic vaporwave that we used to see, his art is still loved by a great many vaporwave hardcore fans.
His most popular works include Ginseng Strip 2002 and his debut mixtape in Unknown Death 2002. Ginseng Strip 2002 is a cult-favorite of many, and there is not a whole lot of negative feedback regarding this song. His newer songs are often even compared to this classic.
TeamSESH
TeamSESH has been producing vaporwave music for a very long time and very actively. Almost all their major releases get more than a million views. TeamSESH makes all kinds of vaporwave music, but it is mainly their rap music that has got most of the viewers indulged. Xavier Wulf & Bones, in particular, is a very noteworthy song that passes all the checks of being a vaporwave song. Purple-dyed video with meme-like editing skills, the use of Roman sculpture and so on.
This particular song was able to garner more than 8 million views, something that is impressive for a vaporwave song that is not even in the mainstream. There are other similar uploads of this song too, which has garnered more than a million views, and one video in particular gaining more than 7 million views. If we were to combine all these views, we would get enough views to surpass some of the currently popular music songs on YouTube.
TeamSESH was originally known to the public as [email protected] Kid from 2010 to 2012. He changed his name to Bones right after the release of the mixtape "BONES" in 2012. He has since then changed his name to TeamSESH which has stayed for quite a while now.
Why did we pick TeamSESH?
We will be frank. The only reason we added TeamSESH to this list was because of their Xavier Wulf & Bones. This one song was able to get us interested enough to write an article on vaporwave rap artists. Sure, TeamSESH may have a lot of other interesting rap songs, but we still have to find enough time to go through all of them.
Cities Aviv
Cities Aviv is another vaporwave rap artist on this list. Even though he is not particularly known by a lot of people, nor has he been rather active in recent years, Cities Aviv's songs remain popular for the cloudrap-heads who just can't get enough of the vaporwave rap genre.
Why did we choose Cities Aviv?
Cities Aviv was originally a lead singer in a hardcore punk band: Copwatch. He eventually rolled out of the band and made his own hip hop music. His debut mixtape Digital Lows was well-received back in 2011. In 2014, he released Come to Life, an album that has been revered by many cultists of the vaporwave region as one of the best raps to ever exist.
Cities Aviv's album got sold out extremely fast, and all 8 of the songs in this album are still being listened to, half a decade later. Cities Aviv's music contains professional rap and is sometimes not as freestyle as other artists on this list. Nonetheless, anyone who is looking to get into this genre will find listening to Cities Aviv much easier than other titles.
Siddiq
Siddiq is one of the most popular vaporwave rap artists in the wild. It was only back in 2013 that vaporwave rapping hit as waves. No one knows the actual origin of this sub-genre, but Siddiq's popular music is what is in everyone's mind, even nowadays.
His self-titled album "The Heavens" was an instant hit among true fans of the vaporwave music taste. The Heavens has 20 soundtracks, and almost none of them cross the 2-minute marker. This is in essence with most of the vaporwave music clips that you hear on Soundcloud or in short YouTube clips.
What makes Siddiq so special?
Here are some of the facts that make Siddiq one of the selected few vaporwave rap artists that we have added to this list:
He adds his own vocals – By combining the mashing up of random electronic beats to make human audible audio and his own vocals, his rap vaporwave songs are often very popular, even among non-fans of the genre.
No video clips – they want to stay in the shadow of glory and not show up, they would rather let their music speak for itself.
Final Thoughts
We hope that this small article on the selection of vaporwave rap artists has helped you find the best music artists you will need for your next audiophile needs. There are other worthy mentions like A$AP Rocky, SpaceGhostPurrp, Denzel Curry and so on, so be sure to check them out when you have the time to do so.