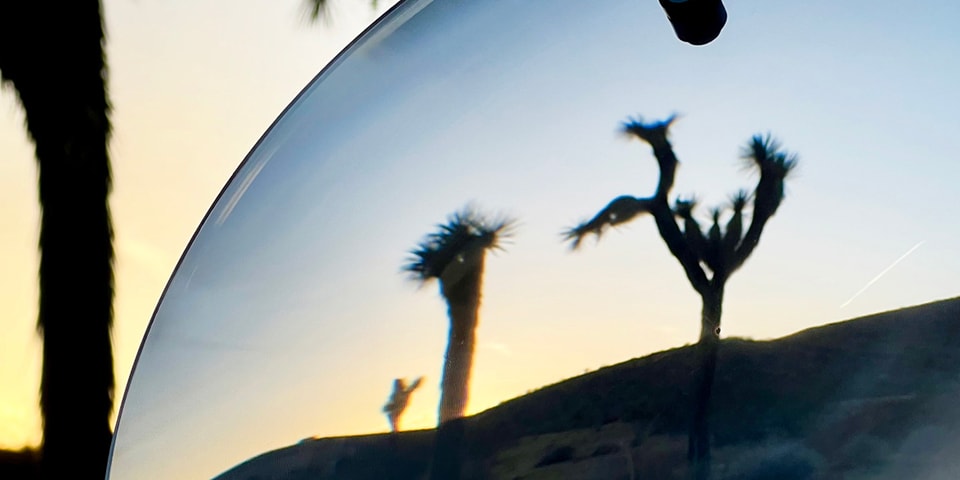 Vincent Leroy's installations tether back and forth like thoughts racing in-and-out of the mind. Whether through digital works, such as his Anamorphosis piece on the beaches of Iceland or physical manifestations like the optical constellation he installed in Paris last year, the French artist typically works with gradations of light to explore the boundaries of perception.
For his latest work, Leroy travelled to Joshua Tree, California — the fabled desert landscape, where light is abundant. Entitled Floating Lenses, the kinetic mobile continues the artist's exploration into Fresnel lenses, which feature a series of concentric grooves that are traditionally used for its light gathering abilities. Having showcased a similar work in his hometown of Paris, Leroy presents the latest iteration as it winds in-and-out — providing a feeling of levitation with the changing degrees of light.
Much like his mysterious practice, it isn't entirely evident whether Floating Lenses is still on view or has vanished with the desert wind. Keep track of all Leroy's latest developments by following his Instagram.
Elsewhere, Hypeart spoke with Aleksandr Babarikin for the latest Through the Lens.