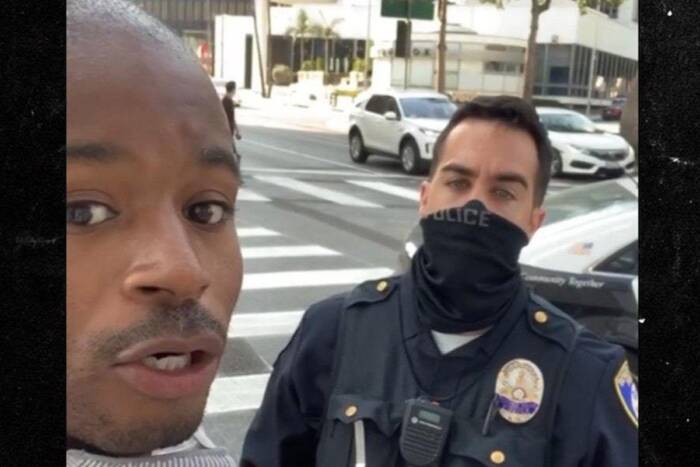 According to the vice president of sneakers and men's footwear at Versace, he was racially profiled when he went shopping in Beverly Hills.
Salehe Bembury filmed himself, showcasing his shopping bags, as cops surrounded him. "So, I'm in Beverly Hills right now and I'm getting fucking searched for shopping at the store I work for and just being Black," he said in the short clip. However, the officer interrupted him stating that he is spinning a false narrative.
After checking his ID and seeing a clean record, the officers let him go. Bembury took to Instagram to explain the story in detail later.
He claimed that as he was exiting the Versace store, cops pulled him up and stated the he was jaywalking. Bembury responded stating that he did not know that he jaywalked, but, the cops took away his mobile phone and patted him down.
He then asked if he could have his phone back to record the incident. "Know your fucking rights because in the moment, I honestly forgot if I could legally record it or not," he said. "I've been told many times that I could, but in the moment, I was just scared."
After the incident became viral, many celebrities supported Bembury. Donatella Versace reposted the incident to her Instagram page and remarked that it was "totally unacceptable."
"I am appalled this happened to Salehe Bembury today," she captioned the post. "He has been a consultant at Versace for a long time and the behavior he experienced is totally unacceptable. He was stopped on the street solely for the color of his skin. Stay strong @salehebembury. Sending you love and support x."