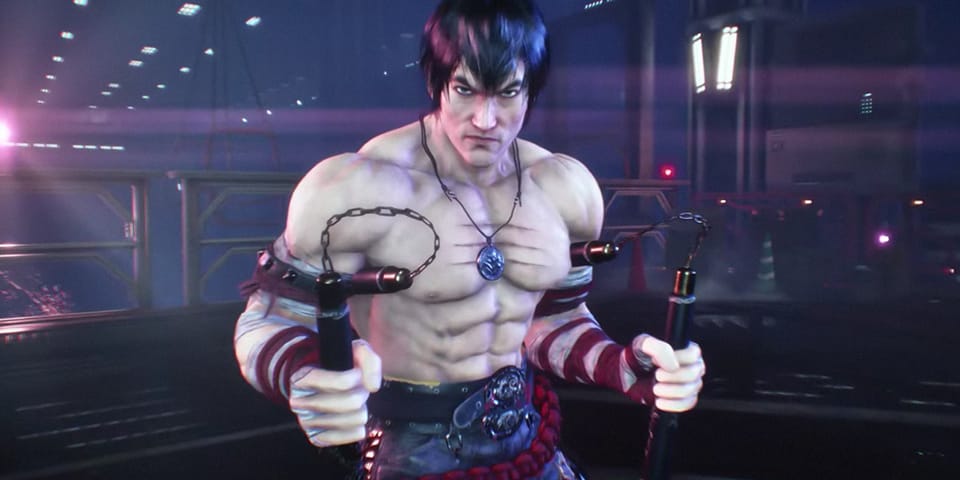 After catching a glimpse in Paul Phoenix's gameplay trailer, we now have a look at the American fighter's friend Marshall Law. Famously inspired by legendary martial arts movie star Bruce Lee, Tekken 8 sees really leans into the iconic inspiration.
The gameplay trailer released by Bandai Namco Entertainment shows off a new look for the character complete with nunchucks and familiar mannerisms. Law offers fight stance hops, hand taunts, nose flicks, finger-pointing, and of course high-pitched battle cries. The updated move set of the character complete with his classic Somersault Flip and Legend Kick is shown through a series of combos and counters. Most important is the new Rage Art which recreates Bruce Lee's famous stomp in 1973's Enter the Dragon.
Currently, under development for Sony PlayStation 5, Microsoft Xbox Series X|S, and PC via Steam, Tekken 8 serves as a sequel to 2017's Tekken 7 and sees an upgraded aesthetic style powered by Unreal Engine. Although no release information has been revealed just yet, Bandai Namco Entertainment has shared that Tekken 8 will see Jin Kazama, Kazuya Mishima, Jun Kazama, Nina Williams, Paul Phoenix, Marshall Law, King, Lars Alexandersson, and Jack-8 return as playable characters.
Watch the Marshall Law gameplay trailer for Tekken 8 above and say tuned for official release info.
[embedded content]
In case you missed it, Disney recently showed off its retractable Star Wars Lightsaber.