The discography of ASAP Rocky albums is small but the numbers in it are anything but. Rocky is one of the most popular rappers today and his status as a celebrity skyrocketed even more when he began his relationship with Rihanna. The sound that he helped introduce was unfamiliar to some — a strong Houston influence that was packaged with New York sensibilities. That sound is all over his best-selling album, LONG. LIVE. ASAP. Rocky's music has only gotten more daring since, often resulting in mixed reactions. However, LONG. LIVE. ASAP displayed a variety of unique sounds from him and his effortless delivery across it ensured its success.
ASAP Rocky's Album Was Destined For Success
Released in 2013, LONG. LIVE. A$AP spent one week at #1 on the Billboard charts after debuting with 139,000 units sold in the first week, despite the album leaking a month ahead of time. It has since been certified double platinum by the RIAA, with over two million units sold. Compared to other projects, his 2015 opus, AT. LONG. LAST. A$AP has over 1.2 million units sold to date. His most recent release, 2018's TESTING was certified Gold by the RIAA in 2019 after moving 500,000 units.
The success of LONG. LIVE. A$AP can certainly be attributed to the album's singles. For example, "Goldie" became a launching pad for Rocky's mainstream success, introducing listeners to his groundbreaking sound through its pitched-down vocals and unique melody. Meanwhile, "F**kin Problems" expertly brought Rocky together with 2 Chainz, Drake, and Kendrick Lamar for an undeniable banger. Then, "Wild For The Night", boasting production from EDM icon Skrillex, brought the dubstep craze of the year to the rap world.
Read More: Review: A$AP Rocky's "Long.Live.A$AP"
Features & Production: Heavyweights & Emerging Stars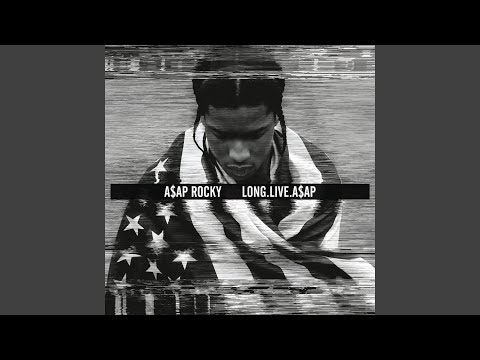 For many people, this stands out among the three albums ASAP Rocky released in his career. Rocky's production choices were both dreamy and trippy with a specific energy that oozed through each track. Not only did Rocky have production credits himself but Hit-Boy, T-Minus, Danger Mouse and more also contributed to the tracklist. Rocky's go-to producer, Clams Casino, was behind album standout "LVL," further cementing their on-wax chemistry together.
"1Train" quickly became a favorite amongst underground rap fans. The posse cut featured Kendrick Lamar, Joey Bada$$, Danny Brown, Big K.R.I.T, Action Bronson, and Yelawolf. Debates about who had the best verse are still had amongst fans today. Rocky brought something new while still being sure to include elements that were universally loved amongst rap fans.
ASAP Rocky's Lyrical Aptitude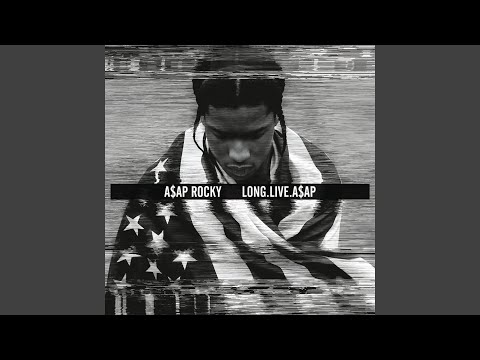 Like most ASAP Rocky albums, Rocky's lyricism remained a focal point. His rapid-fire flows — reminiscent of Bone Thugs-N-Harmony — and impressive wordplay kept each track exciting. Meanwhile, Rocky also began further exploring his vocal range which complemented the atmospheric production. Pitched-down vocal effects were already commonplace in his music and this album ensured listeners quickly learned it was one of his trademark techniques.
Beyond his technical prowess and stylistic choices, Rocky's personality shined across the project, specifically as it pertained to his fashion sensibilities. However, he put the materialistic bars to rest to share moments of his past and other vulnerabilities which gave listeners a glimpse into how he was beyond the music. 
Read More: ASAP Rocky Albums Ranked: "Long.Live.ASAP" & More
Conclusion
This ASAP Rocky album is the second entry in a trilogy of sorts. Its predecessor, the mixtape LIVE. LOVE. A$AP and successor, AT. LONG. LAST. A$AP shares a similarity in title stylization and color choices for the cover. Still, this entry remains the definitive moment in Rocky's career that took him to the next level of mainstream success. With features from titans in the rap game, a refreshing sound, and an immense amount of confidence, Rocky made sure that he made a statement on his debut. With the album having been released 10 years ago, many listeners have called it a classic. People still have tracks from it in their rotation and some even prefer it over Rocky's recent music. The album remains as an iconic moment for his listeners and the rap game overall. 
[via]