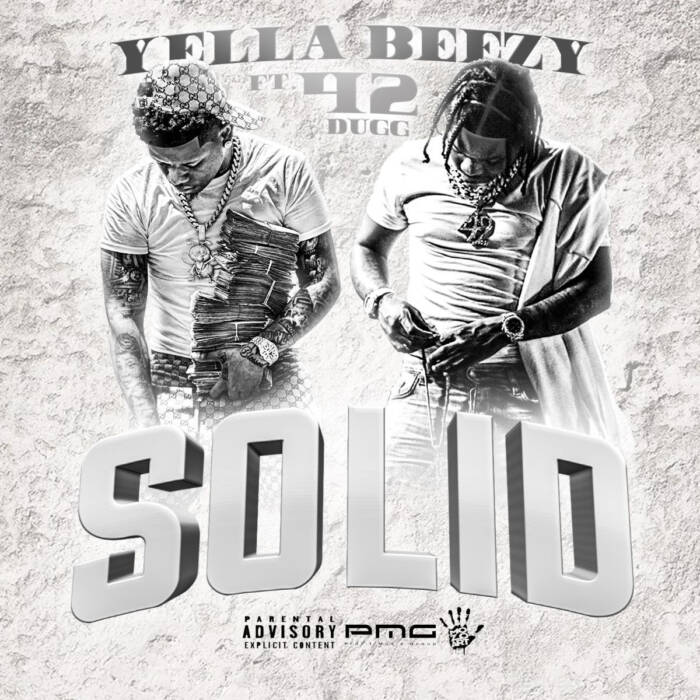 integrity. From holding his circle down, to ensuring the safety of his family, Yella Beezy showcases for us a glimpse of his uprightness on "Solid." "Solid" follows the release of "Headlocc" featuring Young Thug, which has amassed over 30 million streams across all platforms, with Yella Beezy netting over 1.6 million monthly listeners on Spotify.
"Ask bout me in the streets I'm solid / When it come to the beef I'm solid / Gotta feed my peeps I'm solid"
Yella Beezy's rise to mainstream popularity came soon after releasing his mixtape Lite Work, Volume 2 in 2017. Included in the highly acclaimed mixtape was his hit single "That's On Me" which peaked at 37 on Billboard's Hot 100 charts (189M video views). The song garnered the attention of the newly formed HITCO label, eventually signing with the label in 2018. Since signing his deal, Yella Beezy has collaborated on tracks with Lil Baby, Gucci Mane, and Chris Brown among many others.
About Yella Beezy:
instagram | twitter | youtube | spotify
Yella Beezy made his name in the industry the traditional way, building up a massive local fanbase in his hometown before winning the support of DJs across the country. He emerged in 2017 with the Gold-certified hit "That's On Me" which peaked at #1 on Urban radio, eclipsing Drake's "In My Feelings" for the top spot. Later that year, Yella Beezy opened for Beyoncé and Jay-Z on the On The Run Tour, and in summer 2019, he had a prominent spot supporting his "Restroom Occupied" co-star Chris Brown on his Indigoat Tour. In Summer 2019, he shared Baccend Beezy, the latest chapter in the Dallas native's independent rise from obscurity to stardom. Featuring the Urban Radio Top 10 hit "Bacc At It Again" ft. Quavo & Gucci Mane, Baccend Beezy peaked at #91 on the Billboard 200 and featured appearances from Young Thug, Chris Brown, NLE Choppa, Too $hort, and more.