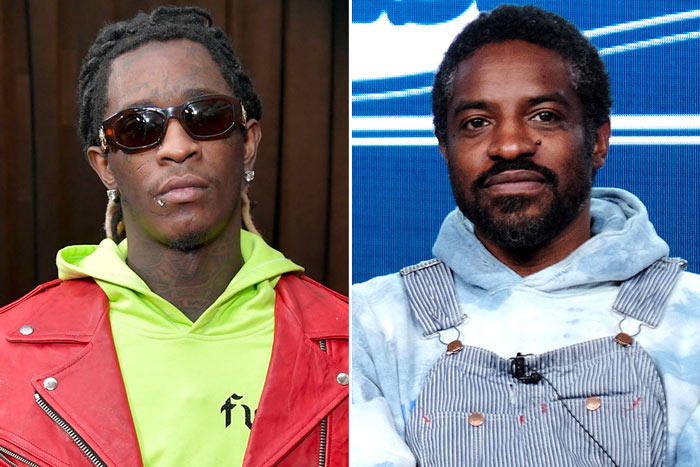 To many Hip Hop heads, Andre 3000 is a living legend. That doesn't necessarily mean that everyone is a fan, though, including Young Thug.
According to Thugger, in a recent podcast interview on TI's "ExpediTIously," Young Thug claimed, "he never paid him (3000) much attention." The comment came as a response to TI's remarks about Young Thug's style drawing similarities to 3000.
"I can't rap you two Andre 3000 songs. I ain't never paid attention to him. Never in my life."
Tip, being an OG, himself, advised Thugger to reach out to 3000 and connect, but he didn't seem to o interested.
"The difference between Elton John and André is, Elton John like to kiss ass, [where] André likes his ass kissed," Thugger said. "He's just more of a fan type of ni**a, to the point it's like, 'Ni**a, let's do music!' He's like, 'Ni**a, bet.' André more like, 'Yo, this is his secretary.'"
Didn't expect to hear this story about why Young Thug has never worked with André 3000 pic.twitter.com/zRrEYt6YFH

— Eric Skelton (@ericskelton) November 27, 2020