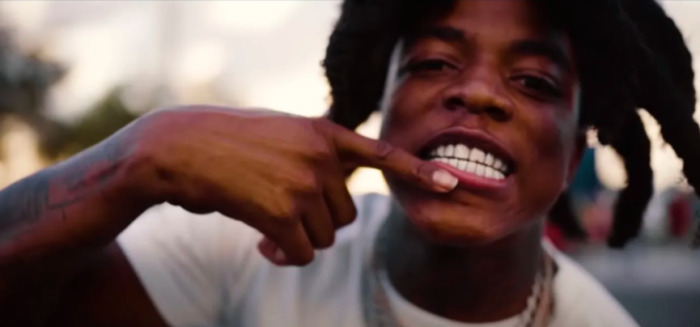 Check out the latest from hip-hop artist Yungeen Ace, who dropped his new song and music video for "Opp Boyz" today. The track is off of his recently-announced debut album, Life of Betrayal 2x and follows the album's first featured single "Gun Em Down," which has already racked up over 1.5M+ views since its release this month.
Directed by TEOSHOTTHIS, "Opp Boyz" showcases Ace spending time with his community, pulling tricks on dirt bikes and ATVs as he highlights the work he's done to put his city on the map.
It's already shaping up to be a massive year for Ace, who made waves earlier this week for his viral verse on Spinabenz's "Who I Smoke," which samples the classic Vanessa Carlton song, "A Thousand Miles." He also dropped "All In All" earlierthis year, which is his fastest moving video to date, having accumulated over 5M+ views and streams since its release.
Ace's upcoming debut album Life of Betrayal 2x follows his project Don Dada, which dropped in June 2020 and included a sole feature from the late King Von. Beyond his individual releases, the Jacksonville artist has continued to collaborate with artists across the spectrum, including "Fake Love" with DKE Author in January and "Headlines" with Slayter and Lil Jairmy.