The Air Jordan 5, a big classic in sneaker culture, continues to draw attention with its upcoming "Olive" colorway. Launched in 1990, sneaker enthusiasts celebrate this iconic model for its seamless blend of style and performance. They eagerly anticipate the "Olive" colorway, expecting it to infuse the Air Jordan 5 with a distinctive, earthy vibe, characterized by shades of green and brown. This fresh look is set to captivate sneaker enthusiasts and fashion-conscious individuals alike. The Air Jordan 5's significance lies in its revolutionary design, which introduced reflective 3M material and a translucent sole to the sneaker world.
With its comfortable cushioning and ankle support, it became a go-to choice for athletes and trendsetters. As the "Olive" version prepares to hit the market, the Air Jordan 5 remains an enduring icon, embodying the fusion of sports and style. Its rich history and innovative features continue to make it a sought-after sneaker, appealing to those who appreciate both its heritage and its fresh updates. In general, this sneaker is crafted from premium materials and showcases a clean color. The brand has officially unveiled the pair, and it will hit the market in March 2024.
Read More: Air Jordan 1 High OG "Reverse Panda" Gets Even More Photos
"Olive" Air Jordan 5
The Jordan 5 "Olive" comes in a colorway as described. Olive green covers the majority of the sneaker. The iconic icy sole of the Jordan 5 is present, revealing an orange Jumpman. The midsole features olive green coloring with fighter jet-inspired orange detailing. The remaining upper consists of various shades of green and brown, with a lighter green mesh panel. Also, there is orange detailing on the tongue and lining of the sneaker. Finally, an orange Jumpman can also be found on the heel.  
More Photos
Sneaker Bar Detroit reports that the Air Jordan 5 "Olive" will be released on March 9th, 2024. Also, these sneakers will have a retail price of $210 when they drop. As always, make sure to let us know what you think about these kicks in the comments below. Additionally, stay tuned to HNHH for the most recent updates and news from the sneaker community. We'll make sure to offer you the newest products from the most notable brands.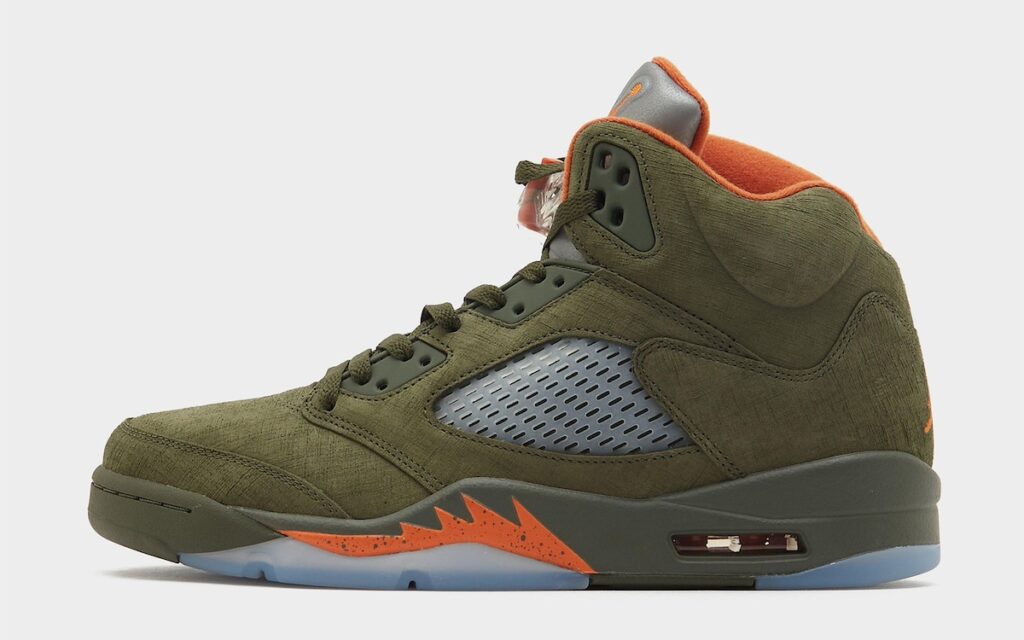 Image via Nike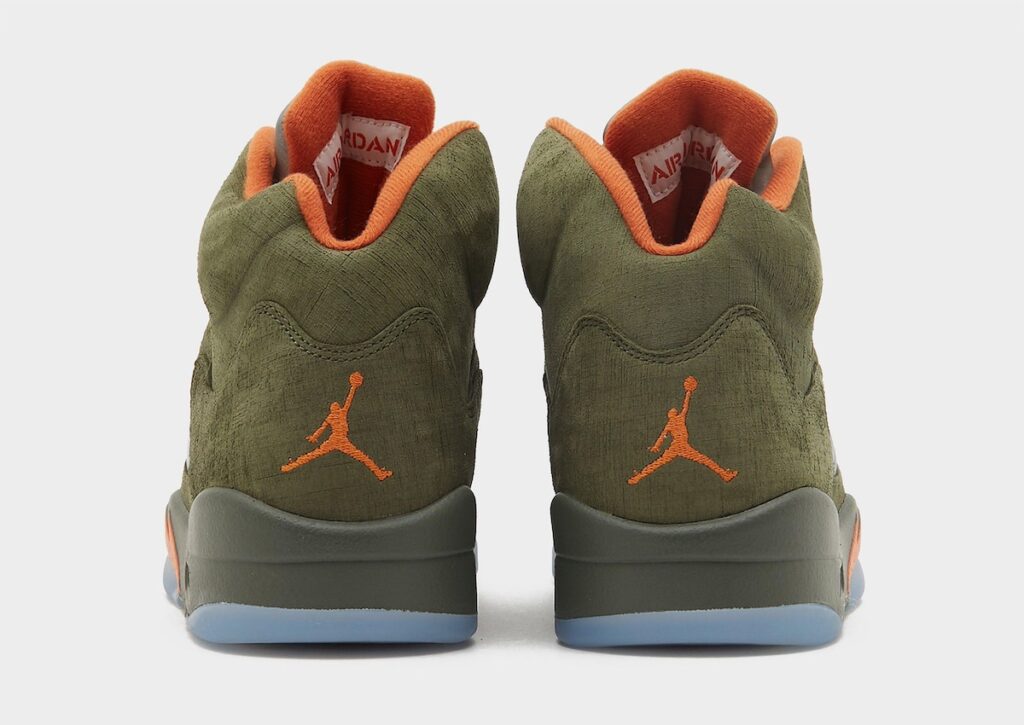 Image via Nike
Read More: Air Jordan 2 Low "Python" Officially Revealed
[Via]