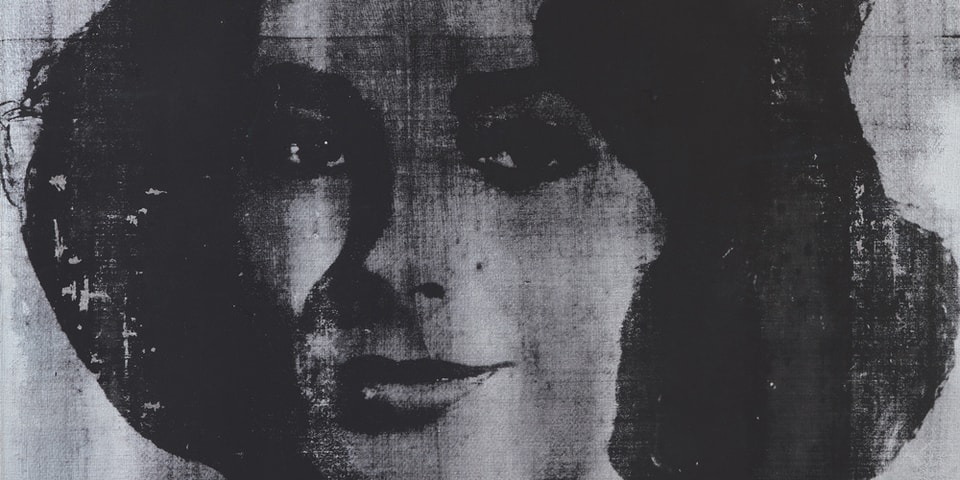 Gagosian is hosting an exhibition called "Andy Warhol: Silver Screen," showcasing three of Warhol's early paintings from 1963. These artworks delve into Warhol's captivating exploration of the world of film and the allure of fame.
In one painting, Warhol captures the essence of Elizabeth Taylor, who epitomized Hollywood glamour. However, Taylor's life was not without scandal and illness, making her a fitting subject for Warhol's artistry. He derived his silkscreen depiction of the iconic Cleopatra star from a publicity still, incorporating bold styling and a square composition reminiscent of his famous Marilyn Monroe silkscreens. Through this canvas, Warhol skillfully intertwines his passion for both painting and the magic of the silver screen.
In 1963, a socialite by the name of Ethel Scull commissioned Warhol to paint her portrait, and an interesting twist unfolded. Warhol took her to the photo booths on 42nd Street, where Scull transformed herself into a blossoming starlet, bringing an animated and lively energy to her photo booth strips. Warhol transformed these strips into the captivating portrait titled "Ethel Scull 36 Times." What makes this artwork even more remarkable is Warhol's choice to present Scull in silver, evoking the glimmering world of Hollywood's silver screen. The uneven tone of the painting subtly suggests the flickering of a celluloid reel.
Lastly, Warhol's "Tunafish Disaster" focuses on the tragic deaths of two women caused by contaminated cans of tuna, which garnered significant attention at the time. Warhol drew inspiration from a Newsweek article published in 1963 that paired photographs of the victims with a somber headline. Through eleven paintings derived from this source, Warhol contributed to his "Death and Disaster" series, aiming to provoke contemplation on the desensitization caused by gruesome images in the media. Warhol's artwork serves as a reminder of the often unforeseen consequences of fame and the shared experiences of ordinary people caught in extraordinary circumstances.
The "Andy Warhol: Silver Screen" exhibition offers a captivating glimpse into Warhol's exploration of fame, its allure, and its perils. The exhibition will go on view from June 1 through July 29, 2023. Head to Gagosian's website for more information.
Gagosian Paris
9 rue de Castiglione
75001 Paris