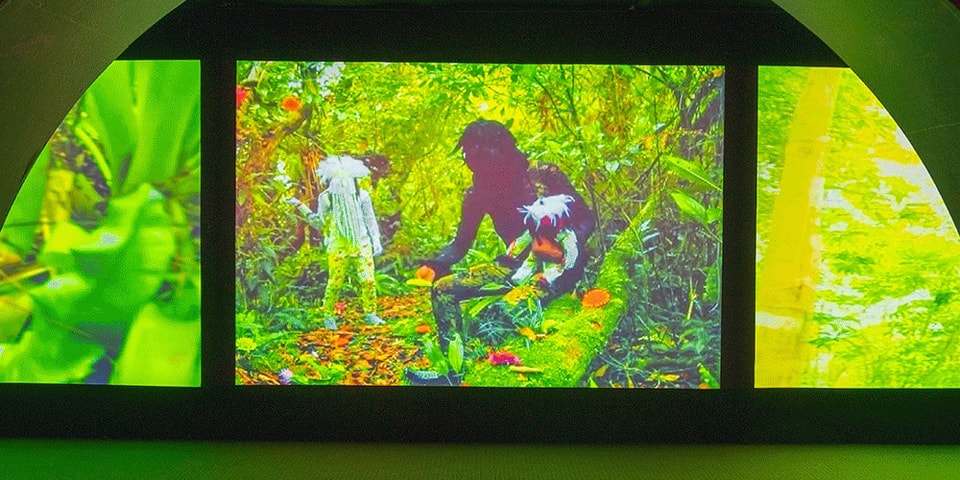 The New York Botanical Garden (NYBG) has announced the opening of a remarkable exhibition by visual artist Ebony G. Patterson. Titled "…things come to thrive…in the shedding…in the molting…", the exhibition is the result of Patterson's immersive residency at the Garden, making her the first visual artist to embed within the institution. Patterson worked directly with the Garden's grounds and collections to create a stunning collection of sculptures, installations, and interventions with living plants.
The exhibition explores the concept of transitional states, focusing on molting, shedding, and decay as processes that reveal healing, regeneration, and beauty. It offers a visually sumptuous experience while also providing societal critique, delving into the intricate interplay of the natural world and its connections to race, gender, and colonialism.
Patterson's signature style of lavishly detailed mixed media installations is showcased throughout the Enid A. Haupt Conservatory, NYBG's landscape, and galleries. Visitors will encounter breathtaking displays featuring exotic flora, including a monumental peacock sculpture and shimmering vultures adorned with glitter.
Through her work, Patterson invites contemplation on personal relationships with gardens and the natural world, while exploring complex themes of race, gender, and colonialism. This exhibition presents a unique opportunity to witness the transformative power of one of today's most exciting contemporary artists within the enchanting backdrop of NYBG.
The exhibition runs until September 17, and tickets and further information can be found on the NYBG's website.
Elsewhere in art, Gagosian Paris spotlights Andy Warhol in "Silver Screen" that explores the power and perils of fame.
New York Botanical Garden
2900 Southern Blvd
Bronx, NY 10458