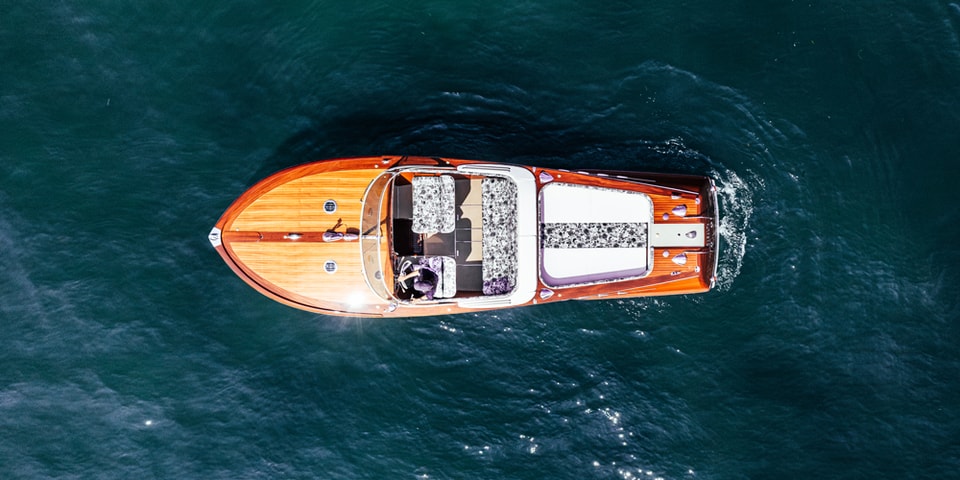 Bellini Nautica's prestigious headquarters hosted an exclusive evening event to unveil a remarkable creation—a reimagined Riva Aquarama merging art and design. The French artist's distinctive style infused the luxury wooden runabout with a captivating interplay of lights and shadows, creating a serene atmosphere. Using millions of meticulously arranged dots, the artist achieved a sense of balance and harmony.
Bellini Nautica, renowned for restoring vintage Riva boats and selling yachts, collaborated with globally acclaimed artist Xavier Casalta. Casalta's talent in illustration, typography, and architecture, along with his fascination for antiquity, resulted in a diverse body of work. His stippling technique, involving millions of ink dots, required immense precision and over 2,500 hours for some pieces. The showcased artwork was part of the Four Seasons series, symbolizing different seasons through intricate floral and fruit depictions.
Bellini Nautica's collaboration with Casalta exemplified their commitment to blending artistry with their wooden boat legacy. The complete artistic project was exhibited at the shipyard, showcasing exceptional craftsmanship and paying homage to human creations throughout history.
In collaboration with Nio Cocktail, Bellini Nautica organized this special event at their shipyard. Nio Cocktail, known for their expertise in crafting exceptional cocktails, added an extra touch of sophistication to the evening. Guests had the opportunity to indulge in Nio Cocktail's exquisite libations, further enhancing the overall sensory experience of the event.
Head to Bellini Nautica's website for more information.