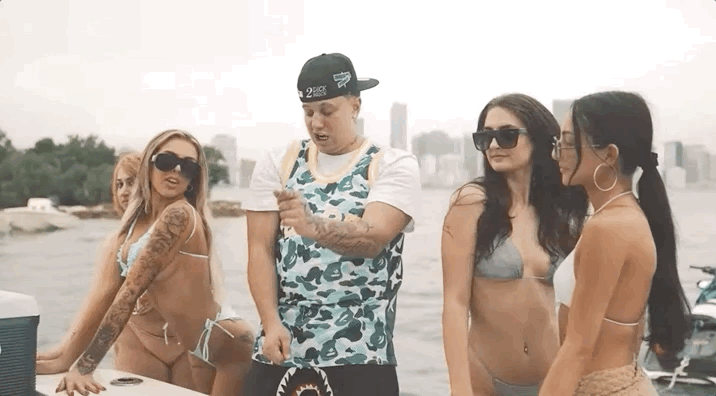 Alamo Records' Brickboydior is back with the music video for "Shake Sum" – hope you're ready for the party. Brickboydior hits the harbor with some baddies and a bottle of Don Julio 1942 for the turn up at sea. Brick even shows off a few dance moves of his own on the back of the yacht. "Shake Sum" is the third video to come from the South Florida native, after sharing his "Talk My Sh*t" ft. TOKYO'S REVENGE and "Dreams & Nightmares" videos this fall. 
Recently signed to Alamo Records, the Palm Beach County, FL native is making his name known in 2020. Earlier this year, his breakthrough single "Life Of Brick" gained momentum in his native South Florida and beyond, racking up hundreds of thousands of YouTube views. The song eventually reached the ears of Charli D'Amelio, TikTok's most-followed user, who created a video dancing to the song (over 57 million video views), and racked up over 2.2 million streams on Spotify. 
"I can tap into just about any genre and make something that people can relate to," touts 20-year-old rapper Brickboydior. The West Palm Beach, Florida native cultivated a career in just a few years. Motivated by his shared passions of music and action sports, including skating, dirt-biking and more, Brickboydior credits his mom for inspiring him to take music seriously. A versatile talent who can play piano, cello, violin, and bass, the 20-year-old emcee is quickly becoming a major voice in the South Florida rap scene, offering a new kind of hardcore trap with artists like BigChildSupport and Lil Satan. Stay tuned for much more from the young artist in the coming months, including, new music videos, more high-profile collaborations, and a new EP in early 2021.