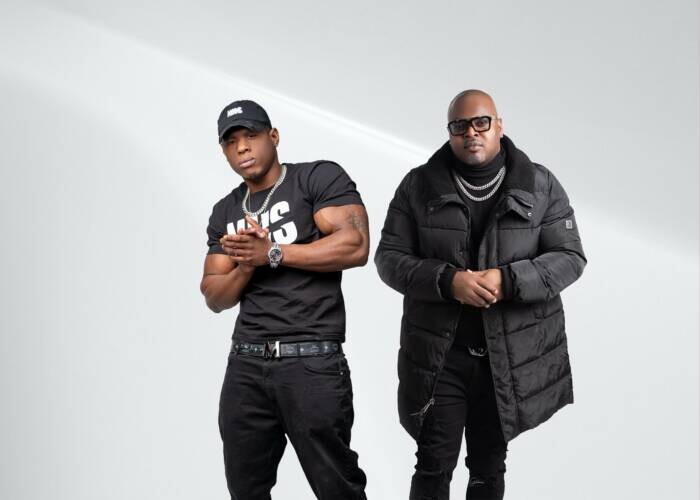 Celebrity trainer Mr. N2S from New Jersey and production guru Gucci Gam based out of Connecticut, plan to improve lives and capture the hearts of millions worldwide with a new fitness reality show titled " Loving My Reflection ."
Mr. N2S first met Gucci Gam through Jack Thriller years ago and they did great business together; So Mr. N2S brought his creative idea to Gucci Gam, someone that he knew had the experience to help bring his idea to life. " Loving my Reflection " is a 30-day program, including 6 women, that will focus on the development of their mental health and self-confidence. But putting women who don't know each other in one house is definitely a recipe for drama.
The title is called " Loving My Reflection " because the aspect of loving your reflection is important for women physically and mentally. The mental health a woman retains directly affects the way she gauges her level of self-value and self-love. These men have an interest in helping women be more self-confident and secure.
Mr. N2S went to college for health and fitness. He has trained Instagram influencers and celebrities such as Chinese Kitty, Alexis Sky, Sofia the Body, and many others. He is also a published author of a gourmet healthy cookbook titled " Thank Me Later " and has an audiobook for daily motivation titled " Nothing to Something ". Mr. N2S built his career off transforming lives all around the world.
When it comes to Gucci Gam he is a songwriter and music producer that has worked with various artists in the music industry, and he's now getting into tv and film. He also has three other shows he is producing, a documentary, and is the CEO of an app development company. He has co-managed Safaree and now manages Rich Dollaz, Rahndrx, and a few others. Not to mention he has appeared on Love and Hip Hop and Black Ink Crew. Gucci Gam is on the verge of becoming major player in the entertainment industry.
On the show there are various fitness tasks, consistent workouts, therapy, and mental obstacles to help them get fit, healthy, and mentally stable. The show even features Love & Hip Hop's Rich Dollaz, who is a celebrity therapist. Right now, " Loving My Reflection " is being shopped around to networks but there have been many interested in taking this project to the next level.