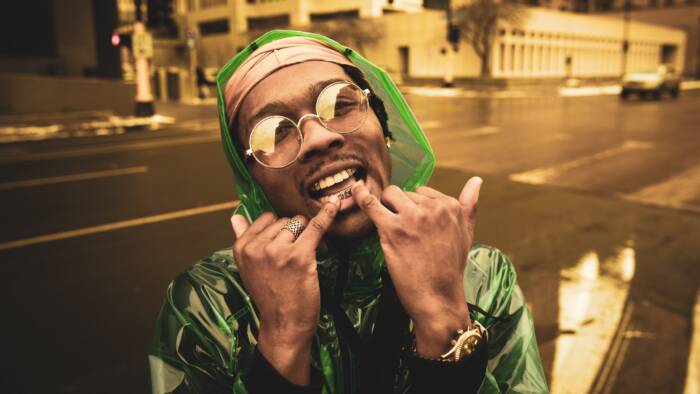 Romar Daniel, aka Daddy Dinero, is a Minnesota based rapper and 1/2 of Hip Hop group, FREEWIFI – formerly signed to Rostrum Records.
Their label stint was fun, but now boh artists are independent and create a strong buzz. Their music has been featured on Season 2, Episode 2 of the popular Showtime series, "The Chi." Now, Daddy Dinero is looking to introduce his audience to a new side of himself. He just became a father, so his world has changed forever. His latest music shows a more vulnerable but still strong side of him. His sound and music have become as reliable as it's been. His latest project, Tales From The Crib: Chapter 1, already has over 1 million collective streams. 
The new project starts with a strong co-sign from Harlem's top lyricists, Dave East. Listeners are then taken on an audio journey through the mind of Daddy Dinero. This album is hugely personal and feels like a one on one conversation. He has been through so much in the industry, and he is ready to stake his claim as one of the best in the mid-west. The album features so many different vibes to choose from. With hard-hitting singles like "Heartless" and then more conscious slides like "Beat The System," you get a full scope of his life. Life is not easy for a black man in America. Daddy Dinero is honest when discussing his purpose and the trials and tribulations he and his close friends face. His goal is to be the best version of himself for his son. His newfound appreciation for religion and fatherhood has taken Daddy Dinero to his peak strength. 
Check out his fire new project, Tales From The Crib: Chapter 1 today!