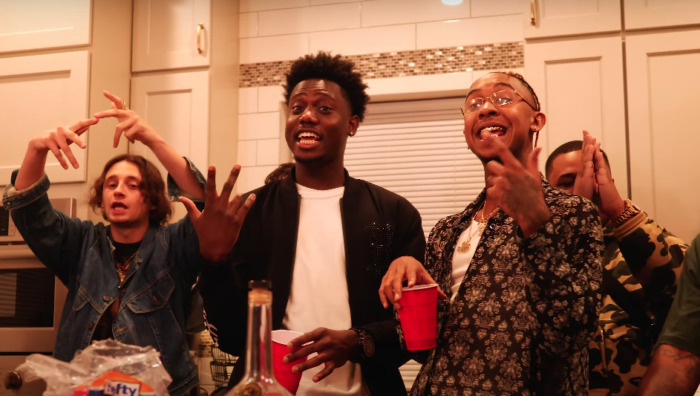 New Jersey-bred, Harrisburg, PA-based recording artist, Genre, starts the new year off right with the official music video for his catchy, "Danny the Devil" single.
Directed by Tanner Hench, the visual finds Genre and fellow Harrisburg artist Yung Faucet enjoying a wild party, filled with girls and alcohol, as they nonchalantly trade melodic rhymes about how they have grown accustomed to the rapper lifestyle.
"This song is about walking the line of uncertainty and no longer being able to do so after attaining a certain level of success. Danny symbolizes uncertainty and in the music video she is represented through women and alcohol," Genre shares with us.
This video features some familiar cameos that, if you are familiar with the Harrisburg scene, you will recognize immediately. The chemistry between the videographer and musical artists here is strong, which can be best seen in how well the fast-paced scenes are able to portray the energy of the song.
Watch the visual below, be sure to grab the single on Apple Music here, and stay tuned to HipHopSince1987.com for more work soon from Genre!
Genre: Instagram / Twitter
Yung Facet: Instagram / Twitter
Tanner Hench https://www.instagram.com/tannerhench/