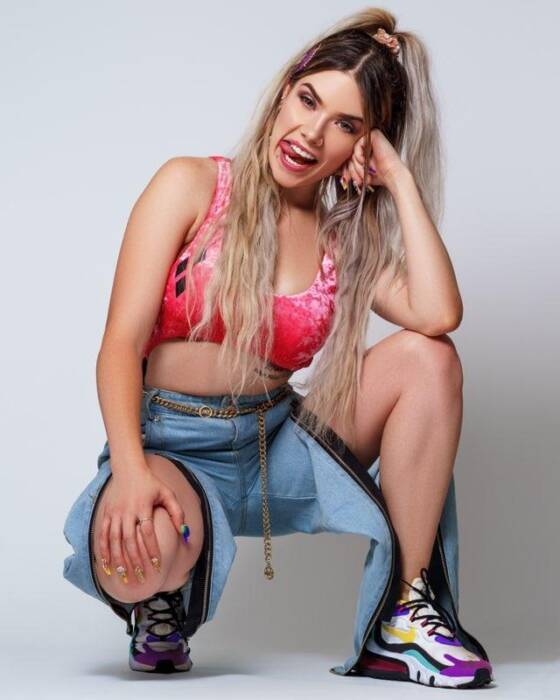 1. Tell us about your background getting to where you are today?
"Growing up I was always super into all different types of art. I started writing music when I was 14 and was really influenced by Lil Wayne. I was in awe of his double, sometimes triple entendres and wordplay. I remember hanging out at my best friends and making her beatbox, she was terrible for the record, just so I could spit my raps over it. I knew quickly that writing songs and rapping them brought me more joy than anything else had in my life and started realizing I wanted to pursue music. There is a long and dark road from the moment that I realized music was my passion until now but let's just say people and circumstances tried to keep me from pursuing music for a long time. In the end the devil lost and I overcame a tremendous array of hardships and pain to get to the point I am at. "
2. Where are you from? 
"I was born in Madison, WI and have been living in Chicago, IL for the last 8 years."
3. When did you start music? 
"I started writing raps when I was 14 and began writing songs of different genres shortly after."
4. How did you get into music? 
"Since I was young music was an incredible escape for me. My parents were music lovers and I loved singing songs and getting lost in the words and melodies. I remember discovering The Carter 2 and it really impacted me and it inspired me to start writing."
5. What is the most challenging thing you have overcome in your life? 
"I have a medical illness that affected me in various ways when I was in my teens. I lost the sense of touch from my sternum down for a bit which was very disconcerting to not feel the ground under your feet or the touch of my loved ones. I was blind for a period as well as paralyzed on one side of my body and I had to relearn how to walk. It was incredibly painful feeling so trapped in my body. All I wanted was to be a normal girl. Music became extremely therapeutic for me and I always felt like I was alone. The only time I didn't feel alone was when I would write a song. The beat always understood my struggle, people couldn't."
Follow @TheLunaGrey https://instagram.com/thelunagrey?igshid=cky7vo3pldob