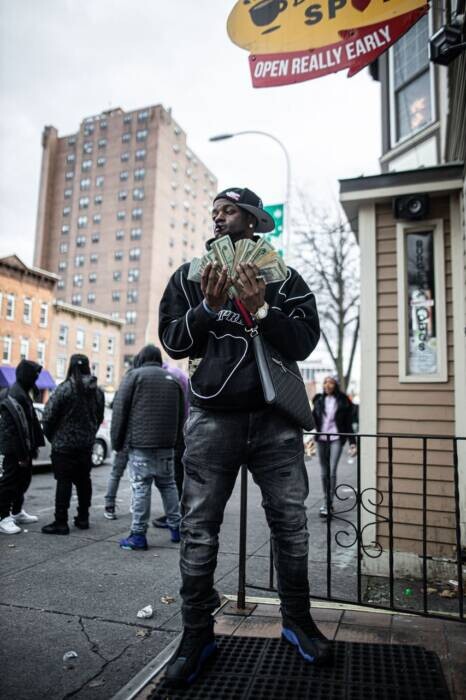 1. How would you describe your musical style?
"Im universal unlimited flows with that trap talk in it."
2. What is the first album you owned?
"I think that snowman Tm 101(Young Jeezy)."
3. Do you plan on signing or staying independent?
"Right now we just working on "Y9 Kitchen Boyz" that's the label."
4. I see you like jewelry, who is your favorite Jeweler?
"Right now I'm rocking with "iceman nick" For sure new glitter on the way that's all I'm gonna say lol."
5. What's a song that has been stuck in your head these days?
"Dat Moneybagg Yo time today yuz Going dumb on that trap."
6. Besides yourself, who are you listening to these days?
"I rock with Moneybagg Yo, mulatto, & Lil Durk."
7. Super Bowl prediction?
"Stop playin with double Og Tom Brady. He ain't playin with you fools trap lol."
8. What is the story behind "Before The RICO"?
"Lol damn trap how you hear about that,That's a classic about a young trap nigga goinThrew them phases in life learning How this street shit play out."
9.If you could pick one or the other what would you choose, the money or the fame?
"Lol you joking trap my name money spelled 1000 ways you tell me."
10. Do you have anything else coming soon besides "Trappin Ain't Dead 2"?
"I got wild unreleased heat otwJus subscribe to my channels "Ida guyz" & "Yblock039" on YouTube."
Follow https://www.instagram.com/Y9_YoTrap/