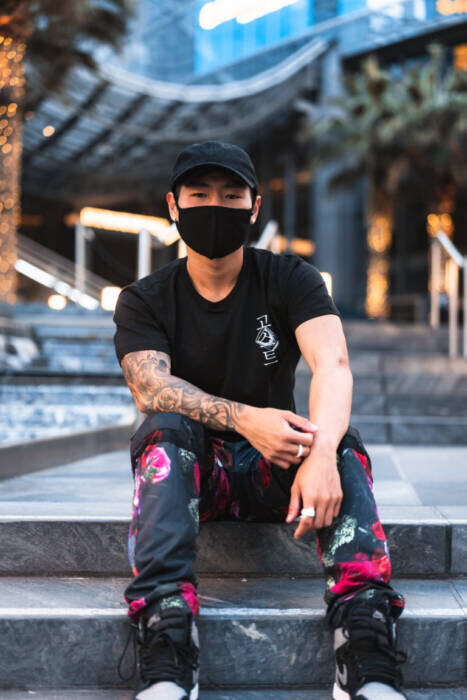 Korean-American R&B singer-songwriter and rapper J. Lee, AKA The Ghost, has just unveiled his newest single, "Mask On My Heart" shortly after having released "Make Her Mine" and "Down" featuring Ted Park. J. Lee also shared the release date of his new song, "These Nights," to drop on February 12.
He has joined forces with Ted Park (H1GHR MUSIC) and platinum-level producer DJ Pain 1 (eezy, Lil Baby, Ludacris, Nas, Public Enemy, Yo Gotti, Polo G) on track "Down," a song that was featured on Spotify's Discover Weekly.
J. Lee produces, records, mixes and masters all his music, and he is also an entrepreneur who owns a streetwear clothing brand Ghost Streetwear. He has licensed music to some of the biggest networks including Netflix, PBS, MTV, NASCAR, and the Discovery Channel. He believes in hard work and explains,
"hard work beats talent every time. I mean sure, you could have all the talent and skill in the world — but it's really what you do with it that counts. Growing up as an immigrant and going through rough circumstances have taught me that hard work always pays off. Talent is just the vehicle. Hard work is really the ignition."
"Mask On My Heart" is a straightforward statement and was inspired " by some of the people J. Lee met in the music industry. As he puts it best , the mask on his heart is for "being well-guarded and clairvoyant enough to see through all the bullshit." His overall message is a statement of defiance against all those who don't show sincerity in their approach to work in music, but also in all kinds of relationships. This universal and bold message is extremely relatable, and we can't wait for J. Lee to keep on aiming higher in 2021.