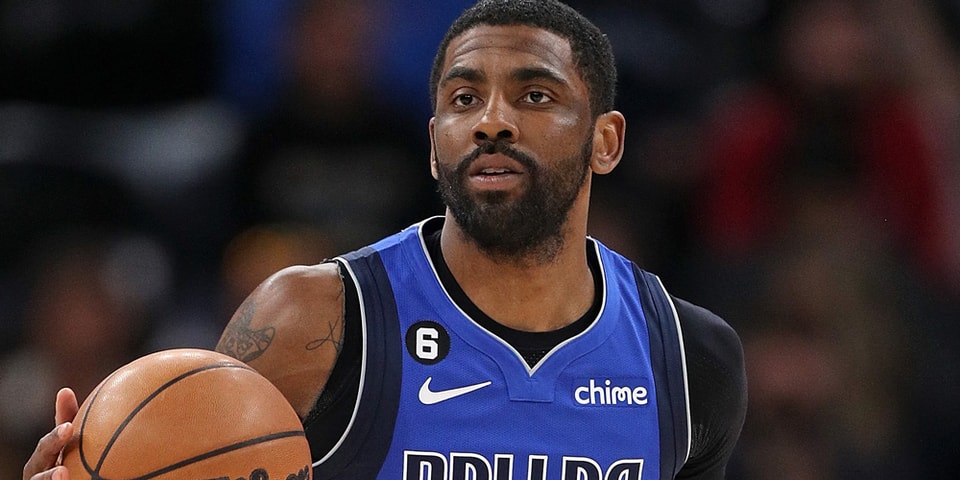 Kyrie Irving has announced that he will be competing in the Drew League this Summer. As he continues to weigh his decision as a restricted free agent, Irving has decided to spend the summer months in L.A, sharpening his tools in the infamous pro-am summer league.
"It's about time Uncle Drew came to the Drew," Irving was heard telling fans.
Drew League was founded in 1973 and since then has built its legacy as the premiere pro-am league in the world. With the mission of helping players learn life lessons through basketball, the league brings together local kids, streetball legends, and professional stars. Notable players who have suited up for its games include LaMelo Ball, James Harden, DeMar DeRozan, Kevin Durant, Paul George, LeBron James last summer, and many more. It's reported that Irving will be playing for the Nationwide Souljas in the Alvin Wills Division, making his debut next month.
Find the Drew League schedule here and look out for Irving's highlight reels next month.
Kyrie announced that he'll be playing in the Drew League this summer ?

(@DrewLeague) pic.twitter.com/cx5oo2PLSE

— Kyrie Center (@kyriecenterig) June 11, 2023
Elsewhere, Udonis Haslem becomes the oldest player to play in the NBA Finals.