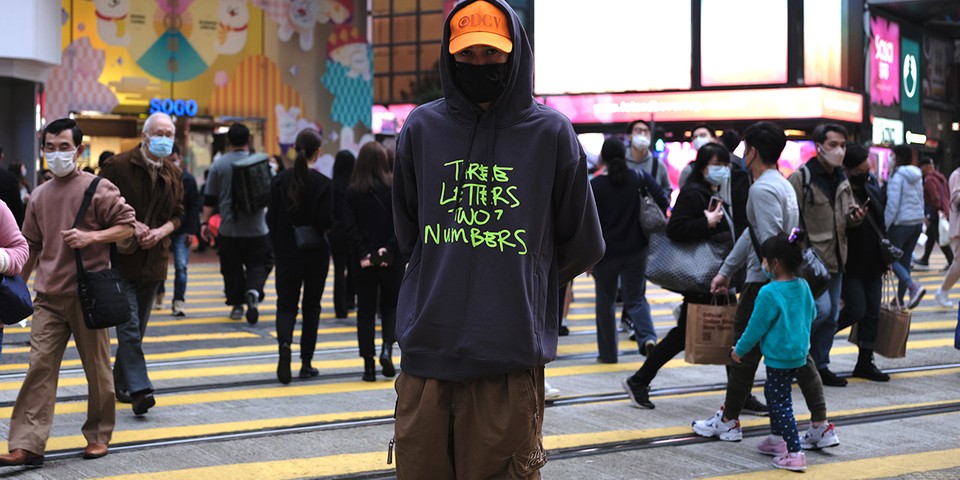 From skateboarding in your youth to now, how has the culture of skateboarding changed through your eyes?

It has changed a lot. Fashion houses have always been on it but it was done badly. The skaters didn't have any say and it would come out terrible, and corny. Obviously, with Virgil, he made it look exactly how it should look instead of someone who has no idea bout it. I'm trying to paint a story with it but that definitely has been the change. I don't know how it is now that V's passed but hopefully they keep it real, I don't know.
Do you think how the sport has received even more exposure due to the Olympics hurts or benefits the culture, or is the "street/lifestyle" aspect of skateboarding always going to be separate?

I never liked competition for skating but I respect it. It's good for skating I suppose. You literally have skaters that are just training year-round for those big comps and prizes. Good for them innit but it's not really my vibe. I'm on the lifestyle side of things.
"For cameras, I just went through it all man just to get into what I like."
What are some of the things you travel with and what are your favorite cameras you bring with you?

I always bring my notepad, LV loafers, and a pack of cigs. For cameras, I just went through it all man just to get into what I like. Now all I use is the G1 Contax and Fujifilm. That's all I use now but I had to run through it and it work out. I was always into photography but yeah G1 lifer now.
You work with quite a few brands — high and low — how does that affect what goes into DCV'87? Are you taking elements from each of the brands you've experienced and putting them all together into your own label?

Bit of both. It is a bit of a creative bubble for me. Sort of just making stuff that I like as a creative outlet. It's getting interesting, but taking it to step by step really. Make more clothing but it's more than that though, there's photography and video production, but everything is really like an experiment.
What's your takeaway from this trip? Any interesting findings?

We are actually finding that a lot of the people that are into the brand are from Japan. I mean this whole tour, we only started talking about it just three months ago so it was a fast turnaround. Wish I had more time with it but I think we did alright. It's still a learning curve and I'm new to it but it's fun. I have to keep it interesting.
DCV'87 GOING PLACES
G/F Hysan Place (Kai Chiu Road Entrance)
500 Hennessy Rd, Causeway Bay
Hong Kong – Open until January 28, 2023
11:00 a.m – 9:00 p.m.