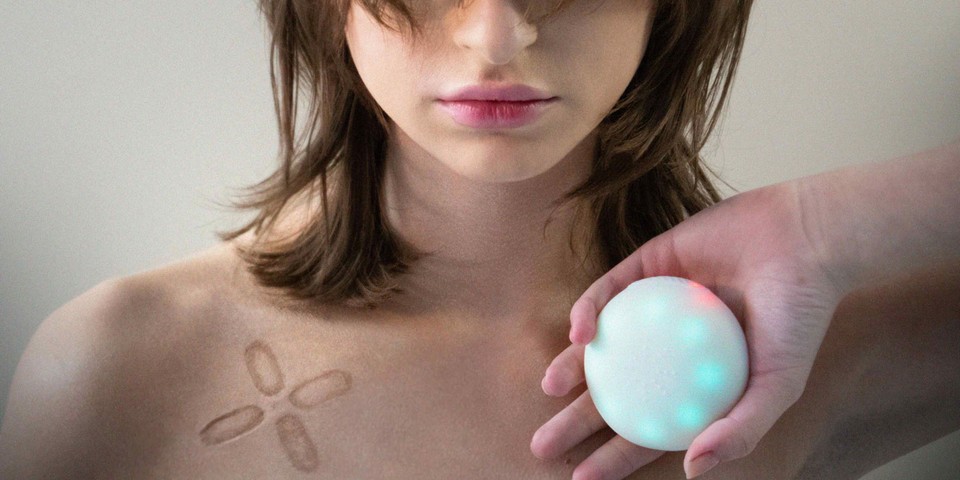 Update: The STEM team has officially released the lookbook for its revolutionary STEM PROJECTOR which looks to blend the experience of a cinema, computer, and multiplayer game all into one — providing a physical portal to exclusive content from top creators. The lookbook was shot by photographer Hendrik Schneider and features PRIX founder Esther Ng and visual artist Sophia Alvarez. Shot alongside the Projector is the company's first product, the STEM PLAYER, and what look to be unreleased STEM headphones.
---
After it was announced that Ghostface Killah will be releasing his album exclusively via STEM Player, parent company Kano Computing has now announced another pocket-sized piece of tech named the STEM PROJECTOR.
Under the tagline "summon a cinema, anywhere," the STEM PROJECTOR introduces many of the same perks to viewing videos that the STEM Player brought to the listening experience with an impressive number of features packed into a portable Mentos-shaped case. The futuristic projector activates at the touch of a button, playing movies, STEM Music, or wallsaver art from the palm of your hand. Most notably, the STEM device gives users the power to create, with the ability to rotoscope characters, change the shape of the screen, transfer color palettes between movies, adjust speed, and form constellations of similar movie scenes — all through the glowing sensory touch controls.
While compatible with AirPlay and Chromecast, a curated list of movies is already included in the device, and users can also upload their own films or tap into live channels. Loud stereo speakers are built into the projector and users can also connect to other audio systems and devices through the audio jack, Bluetooth, Mini HDMI, or WIFI. For different theater experiences, a built-in kickstand is included and the protective case assists in vertical projection. With 256GB of base storage, users can add more by inserting a microSD card.
Priced at $1000 USD, 870 of the 1000 limited-edition STEM PROJECTORS are now available for online pre-order and are scheduled to ship in Spring 2023. The price will later drop to $600 for the regular versions.
STEM PROJECTOR

SUMMON A CINEMA, ANYWHERE

PRE-ORDER NOW ON https://t.co/VCyqz9KLA9 pic.twitter.com/pZIYeyT6io

— STEM (@stemplayer) January 10, 2023
STEM PROJECTOR
BRIGHT, PORTABLE, IMMERSIVE
PRE-ORDER NOW ON https://t.co/VCyqz9LjpH pic.twitter.com/Zttek2ZHHh

— STEM (@stemplayer) January 9, 2023
Elsewhere in tech, Roland's 50th Anniversary Digital Piano comes with drone speakers.