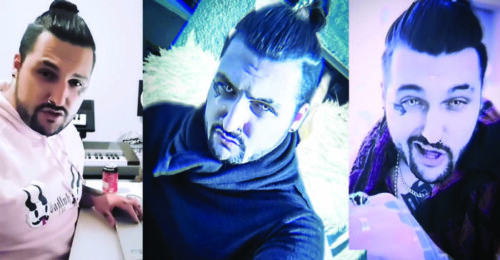 Billboard-charting cult producer LX Xander took to Instagram this week to share two Genius style beat breakdown videos, showing the more intricate parts of his recent production. Xander's credits include a variety of major hip-hop artists including Future, Lil Wayne, Gucci Mane, Wiz Khalifa & Rick Ross, plus media networks like Billboard, WorldStar, VH1, VICE & FOX.
The two tracks are collaborations with other industry producers, with the first beat (called 'Swamp King') being a joint effort with FBG Slime (credits include G Eazy, Lil Mosey & even Cyndi Lauper) and the second (entitled 'Messiah) a team-up with the multi-platinum VZNARE (Roddy Rich, A Boogie Wit Da Hoodie, NBA Youngboy & more). Both beats were also worked on by LX's frequent collaborator King Wizard, described by several media outlets as a 'genius'.
You can view the breakdown videos on LX Xander's instagram page at @lxxander.thegr8
© 2020, Jake Strain. All rights reserved.