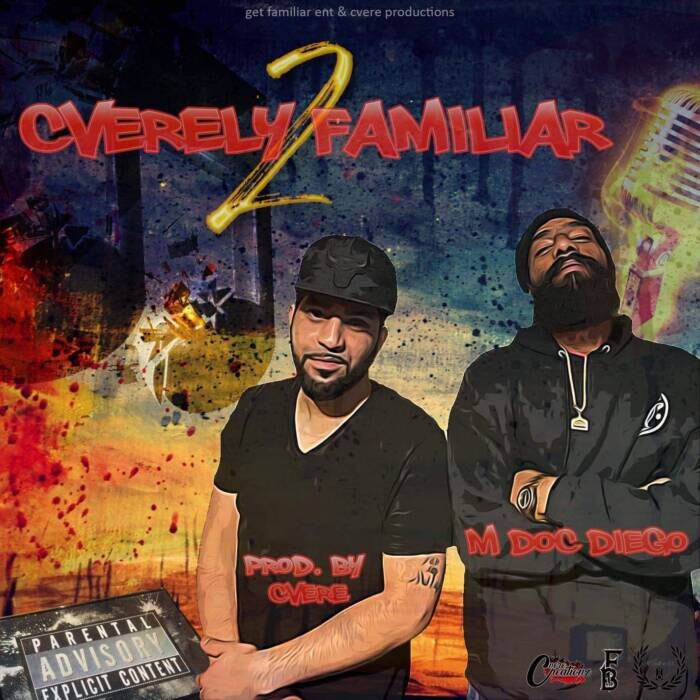 Rising Rochester, NY based artist M Doc Diego returns with a hot new single titled "Upstate NY" off "Cverely Familiar 2", a sequel to the project he dropped last year. This song is produced and mastered by his brother Cvere and also features Cvere with cuts by DJ Greg Nyce.
The artist continues to build a name for himself and has been featured on thisis50, insomniac mag, paperchaserdotcom, and more. Coming off last year where he worked with artists like Crotona P, Street Da' Villan, and Rob Gates of Da Cloth and more.
M Doc Diego also collaborated with producers such as Manzu Beatz from Italy who's worked with Wu Tang affiliates, Kool G Rap, Jamal Gasol and more. The artist also released a project with France based producer Masta Conga who's worked with artists like G Fam Black and Jinnahcide.
Get familiar with M Doc Diego because he's here to stay!
Connect:
https://m.facebook.com/mdocdiego
https://m.facebook.com/cverecreationzinc/
https://www.instagram.com/familiar_dochttps://instagram.com/cverebeats
https://mobile.twitter.com/mdocdiegohttps://mobile.twitter.com/cverecreationz