Born and raised in the twin cities. Cuauhtli is a young up and coming artist dedicated to his craft. Focused and poised he wasted no time on starting his journey. It all stems back when he made his first song at the age of 4. Starting with a drum set he got for Christmas, Cuauhtli recorded a beat and began to freestyle. Ever since then his love for music never stopped. Being surrounded by artists his whole life from Rhymesayers, Atmosphere, and Brother Ali to Andre Cymone he was bound to find a career in music.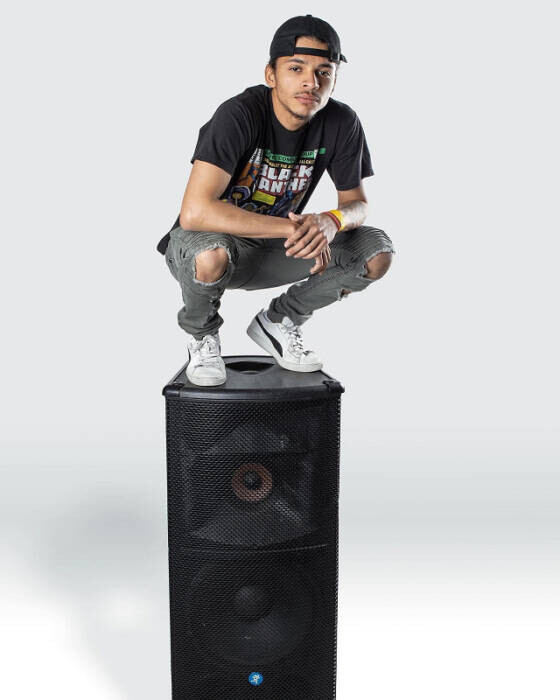 From break dancing, to graffiti, to teaching himself how to dj he has dipped his toe in every element of hip hop and is deeply rooted. On a constant path of evolution in his music and self, he has every intention to push towards new heights and break the mold on what it means to be an artist. Becoming one of the most talented artist out of the minneapolis and saint paul hip hop scene his lyrical rap style definitely is something for the competition to prepare for a slaughter if they step in a cypher with Cuauhtli because his metaphor rap style is something like a professor teaching a class on rap verses 101. His most recent album "love cycle" which was released late winter is 13 titles of a real musical joyride is more than your typical heavy street beats you hear its pianos,horns,organs real drums and a wonderful voice for today's true Hip Hop heads, "Love cycle" is the type of album that could bring heavenly peace to a stressed mind if you are looking for a favorite artist and a favorite album you never heard Cuauhtli's "Love Cycle" album is it and Cuauhtli is your artist to fandom over. The sky is the only bar to be surpassed but not the limit for Cuauhtli.
FB: Cuauhtli Day
IG @cuauhtliday
Spotify:
© 2023, StanleyGatero. All rights reserved.