Rapper and Hip Hop independent artist Hollywood goes hard on "The Switch Up" presented by Playhouse Studio. She delivers aggressive lyrics nothing like a novice rapper, and does it with risque content that will hype you up. Her bar game is not for the sensitive ear. Hollywood describes herself as the top dog of the midwest female rap game. The Switch Up is 2 minutes and 23 seconds of pure dope word play and she's taking no prisoners with the noise shes pushing out with line like (I AINT NEVER BEEN NO BITCH, AND AINT NO HOE IN MY BLOOD,IM A CLASSY ASS BITCH BUT I WAS RAISED AROUND THUGS) with bars like that she is definitely bound to get the attention of the street fanbase who will help hollywood rise to the top of the independent rap game and get attention of the majors.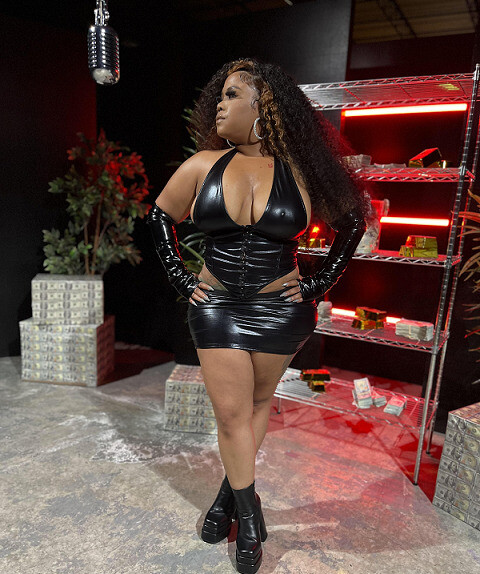 Hollywood has been doing music since the age of 14 and it is a passion for her. Hollywood was born and raised in Minneapolis Minnesota and loves her city ! Hollywood is a graduate student , CEO of Hollywood hair lab and has viral videos on tick tok as well as Instagram. Hollywood's goal is to work with more artists and influencers from Georgia because Atlanta, Georgia is the mecca of trap music and her music style will insert her in like she belongs there. Hollywood has a new ep dropping soon in 2023 stay tuned for that, she also has a mixtape out called The EPIDEMIC dropped in 2020 with songs titled, Distraction, Dumb With It, Catch A Vibe and Get Money. You will love her music every second you listen to the content she delivers out on all streaming platforms ! Besides music HOLLYWOOD is a trendsetter in street fashion and when she walks in a room she lights it up as big as the meaning of the word HOLLYWOOD.
FB: Brandy Banham
YouTube:
[embedded content]
© 2023, StanleyGatero. All rights reserved.