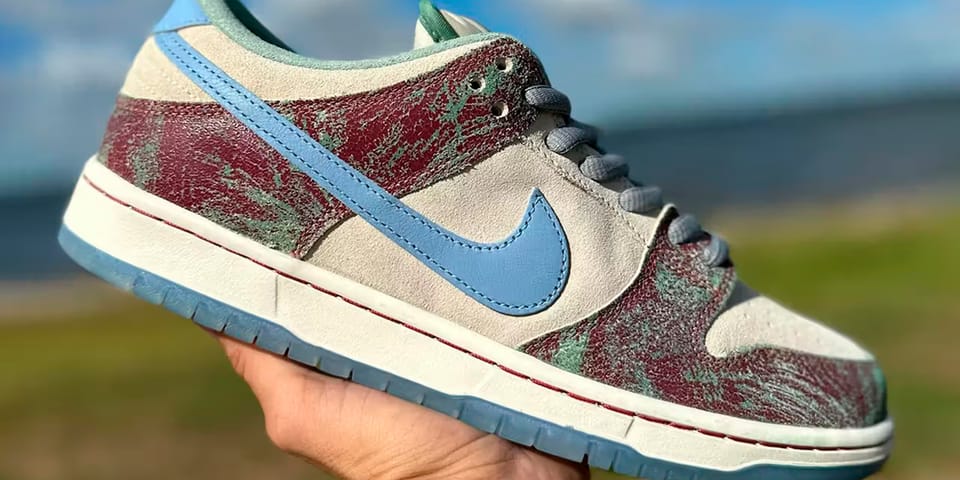 Although early leaks are undoubtedly part of sneaker culture for better or worse, Nike SB has now unexpectedly taken a stance on first looks. Earlier this week, first looks of the Crenshaw Skate Club x Nike SB Dunk Low surfaced, normally a pretty standard part of an upcoming sneaker release, a particular first look drew a comment from Nike SB.
Taking to Instagram Texas-based sneaker reseller known for its early looks, Private Selection, and owner Ian Thomas (@masterchefian), shared images of their early pair of Crenshaw Skate Club x Nike SB Dunk Lows. But out of nowhere, the official Nike SB Instagram account left a comment on Ian Thomas' post. The comment read "imagine getting the opportunity to create a dunk only to have an account named masterchefian leak it with no context to the story, followed by a girl, frying pan, and clow emojis.
It is currently unclear if the comment echoes the sentiments of the Nike skateboarding division or if the unexpected comment is just the work of a rogue employee. The comment posted three days is still currently up on the post.
Take a look at the post in question below and catch a YouTube video breaking down the call-out made by Nike SB above.
For more footwear news, Nike is not working with Tom Sachs "at this time" and is no longer releasing the Mars Yard 3.0.