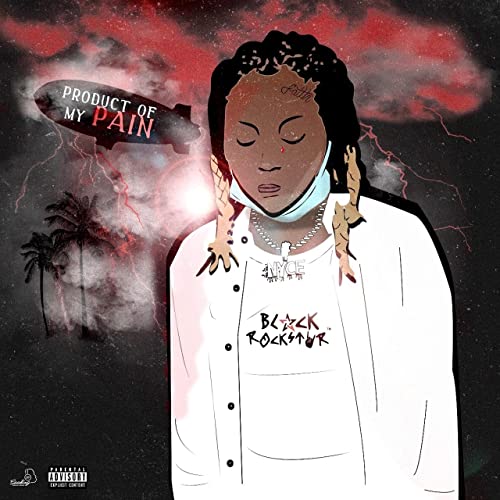 From the Islands, to the states, to world wide ….
Nyce Da Beast (Noise. You. Can't. Escape) comes rolling in from the warm waters of Kingston, Jamaica to the Keys of Florida. The rising independent artist was born in Jamaica but raised in Florida. Because of this, growing up Nyce didn't always feel at home and used her talents of writing music as an outlet to express herself. Her passion for music began to form at the tender and influential age of ten. Not long after, she purchased a mic to record and began perfecting her craft. Her love of music quickly turned into a dream turned lifestyle. Speaking of dreams turned lifestyle… she launched her own lifestyle brand called Black Rock Star that is inspired by good vibes and energy.
When listening to Nyce Da Beast, her musical influences such as Missy Elliott and Future can be recognized. In 2020, Nyce released her debut project titled, This Is My Life, that was the missing piece to the puzzle of her music career. The project garnered traction enabling the Carribean artist to make a name for herself. Nyce used the favorable responses received from her first project to remain focused and determined.
She recently released her follow up project titled, Product Of My Pain. The brand new 8-track album is made up of Carribean vibe influences and southern hospitality. The project was released on Nyce's birthday and is now available on all streaming platforms!
Her distinct musical sound quickly grasped the people's attention and ears. Ultimately, Nyce wants to experience longevity in the industry by curating authentic yet timeless projects. She wants to use her music to motivate and bring people together in positive ways. Also to create opportunities for the youth, enabling them to accomplish their goals as well.
With all the noise this talented emcee has been making she is surely proving she is a force to be reckoned with. Stay tuned for more from Nyce Da Beast!